As Head of Design & Founding Designer: I defined the entire aesthetic world
Hoken's
visual, audible, and legible touch points.
▽
▽
Hoken is a first of its kind Hotel room selling & buying marketplace. I leaned heavily into web3 practices while bringing clear and concise UX to a brand new experience that has never existed for a user: a Stub-hub for hotel rooms at some of the hottest events in the US. 
+ Creative Direction, Brand Guidelines, Brand Voice
+ Full Design System
+ Presentations & Pitch Decks for partnerships and investors
+ UI/UX and Architecture for Responsive Web app
+ Clickable Prototypes
+ E-commerce landing pages
+ Advertisements — Video, Google Ads, Social
+ Hired and scaled a Global design team

How do you make a user experience that has yet to exist?
The complexity of designing a brand new user experience for something humans have not done yet cannot be overstated!
The boldest places we sought to look were trading platforms
but we desperately needed to simplify our functionality to fit the regular consumer. I was lucky enough to work with Cordell Ratzlaff, the User Experience Director of Google and the maker of many things Apple OS + to relying heavily on
my experience having bought and sold NFTs in the web3 space
.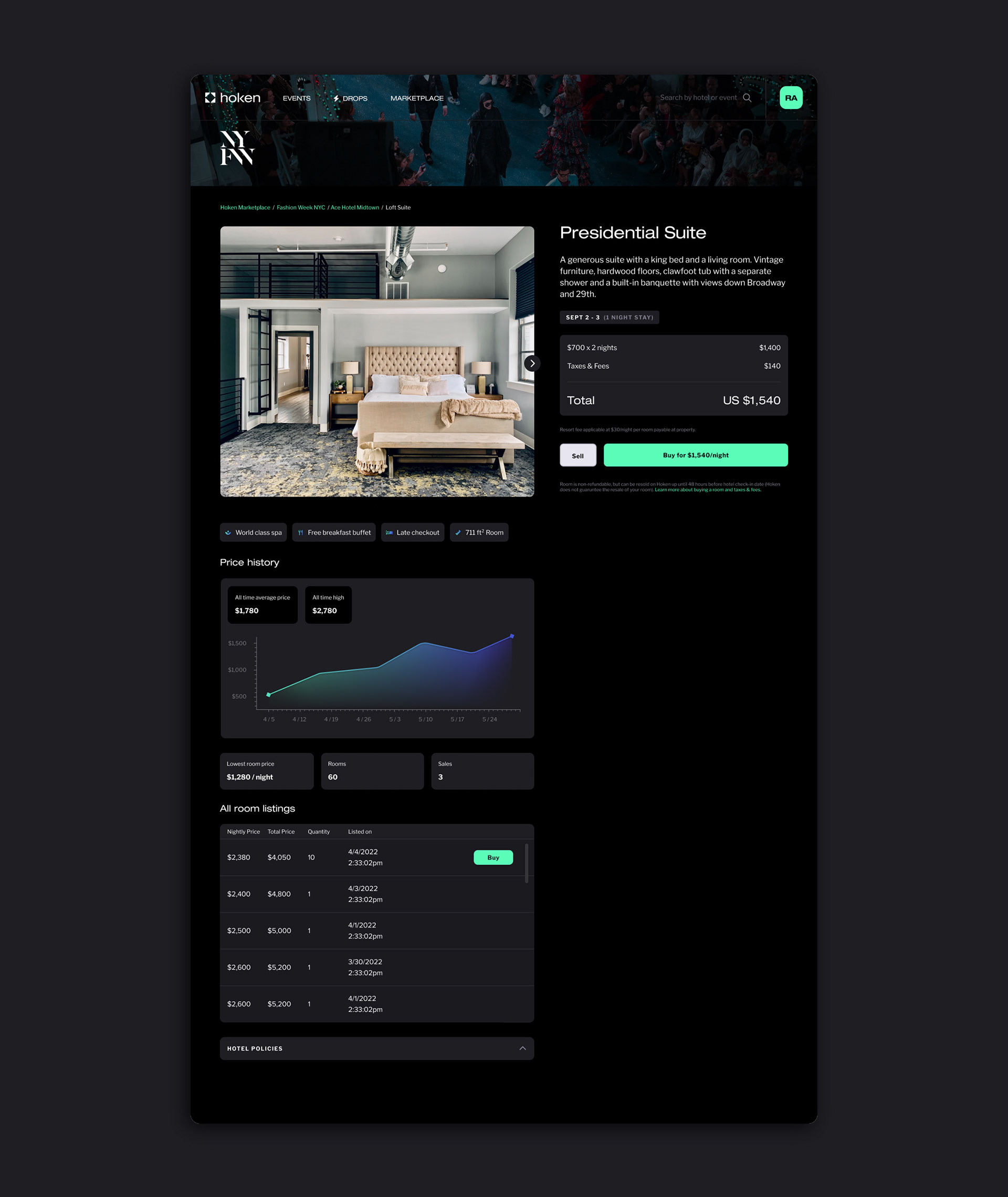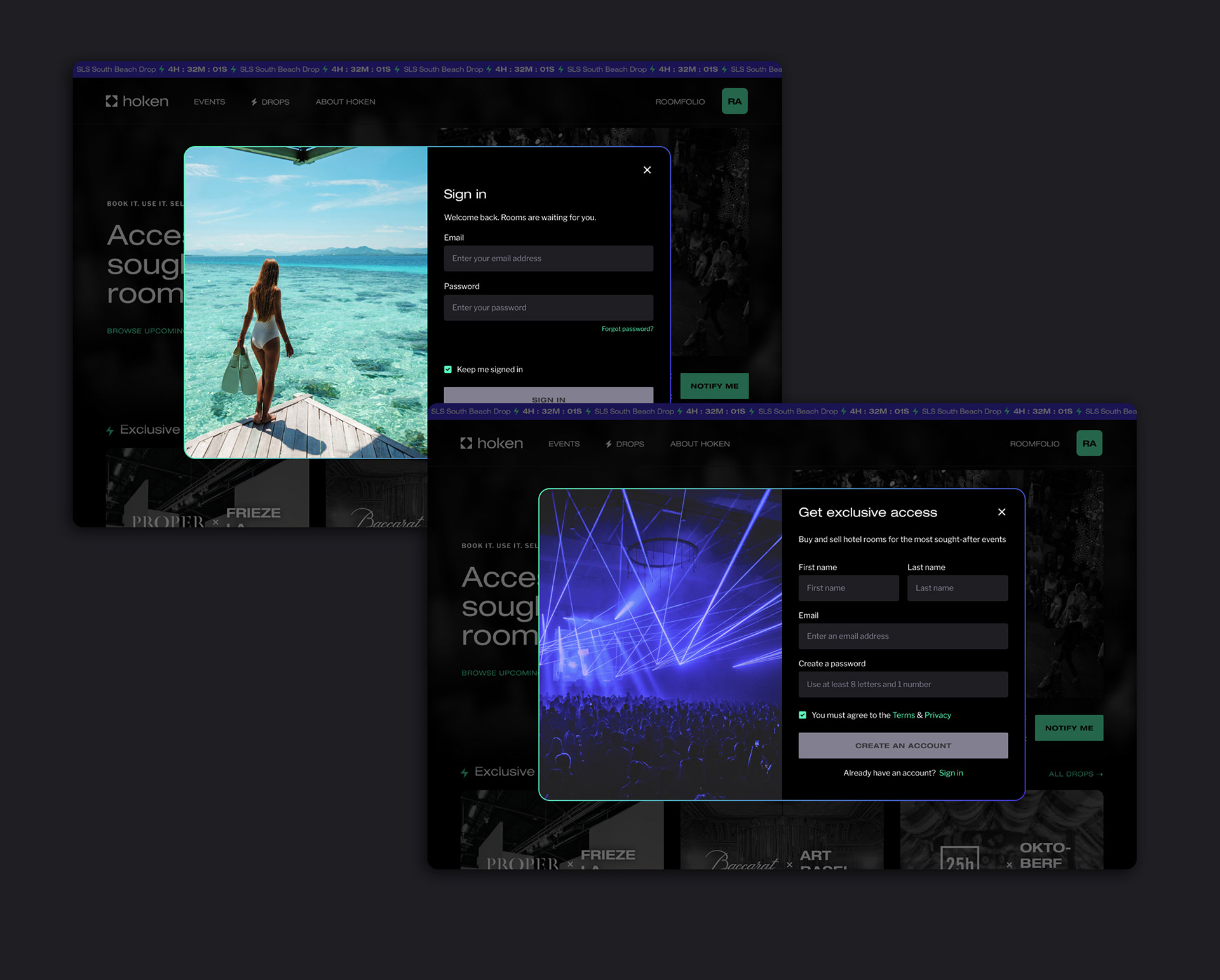 Lots of iteration and lots of user testing, there were the first sights of turnover, the successful purchase and selling of a hotel room. 
Historically, folks would use back channels like Facebook, Craiglist and Reddit to sell previously booked hotel rooms.
Now, they finally had a source (albeit centric to heavily trafficked events for now!) to, dare I say, flip hotel rooms. 
The brand
persona...who
is she?
she is

Concise
Enterprising
Audacious

She knows what she wants, how to get it, and most importantly, how to hook you up.
Users and customers should feel like Hoken is at the forefront of something exciting, but not so far away that it feels unreachable. They should feel safe and looked-after, while also knowing Hoken is the key to exclusive content and access they couldn't get elsewhere. Hoken is here to help. But it just so happens it's also the cool kid on the playground.

A truly rare combo. ;)
Hype. Spontaneous. Anticipated.
All access.
One-of-one. Flexible. Exclusive. Backstage.
In-the-moment. Inspiring. Unlocked.