I worked closely with the founder to create Matter's story across the digital landscape. I designed and crafted the website and product, a digitization platform that converts photos and sketches into 3D models, and e-commerce solution for 
https://angel.co/matter-i
, a small-scale 3D-printing manufacturing solution. Provided initial cross-platform user experience, interface, architecture, and branding, including messaging and voice + visual strategies.
In 2017 Matter joined Junction 3D, the company behind the ultra high-resolution Solus line of 3D-printers that power our NYC factory. Read more about the acquisition
here
.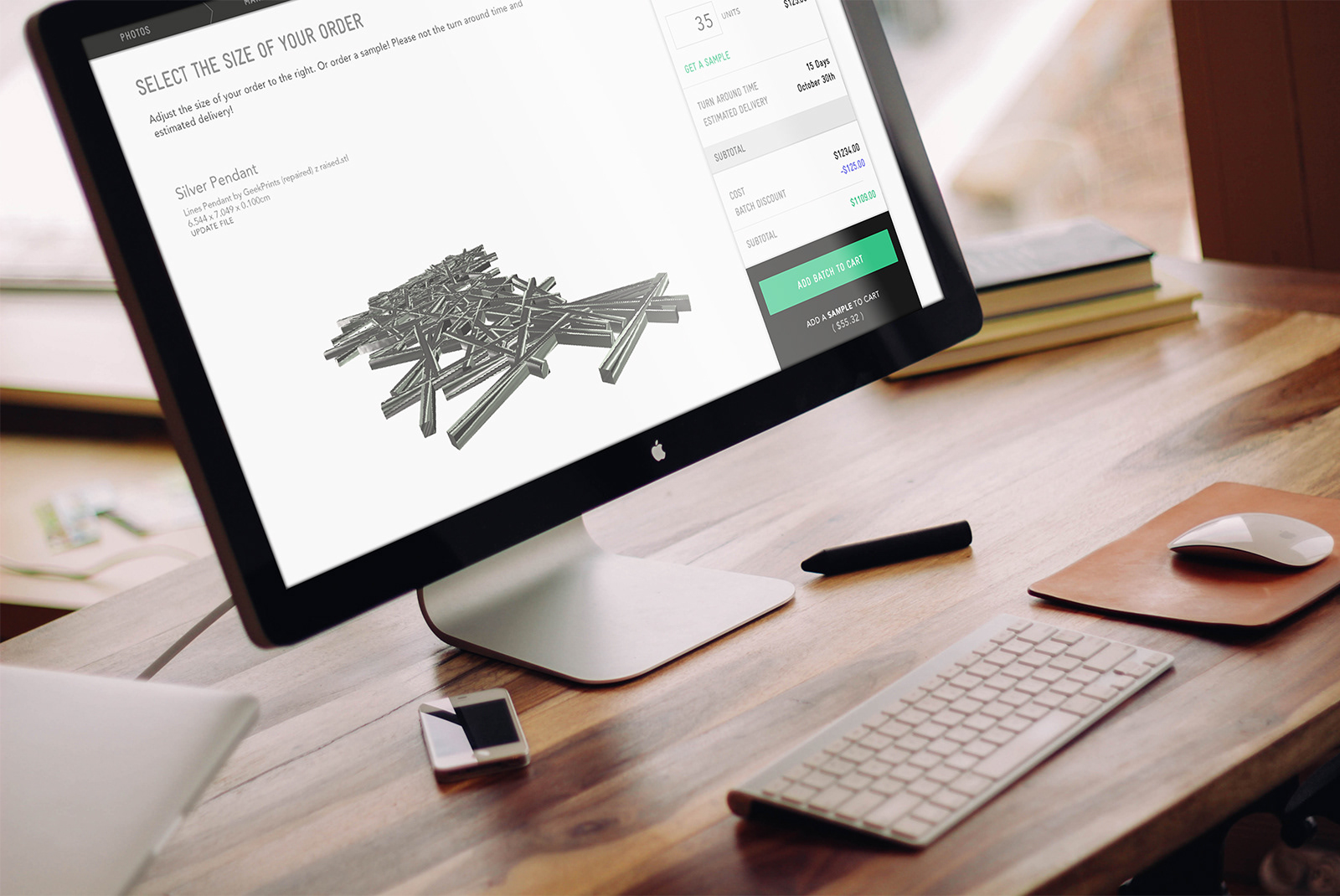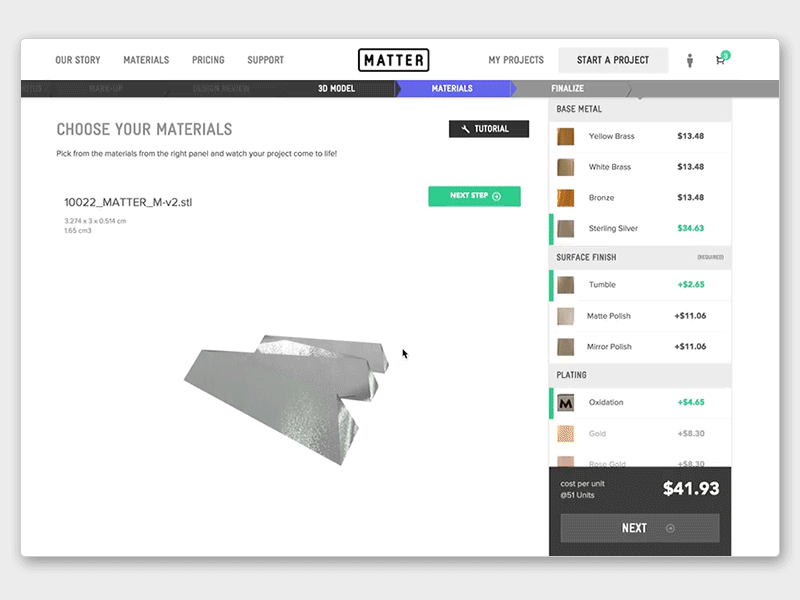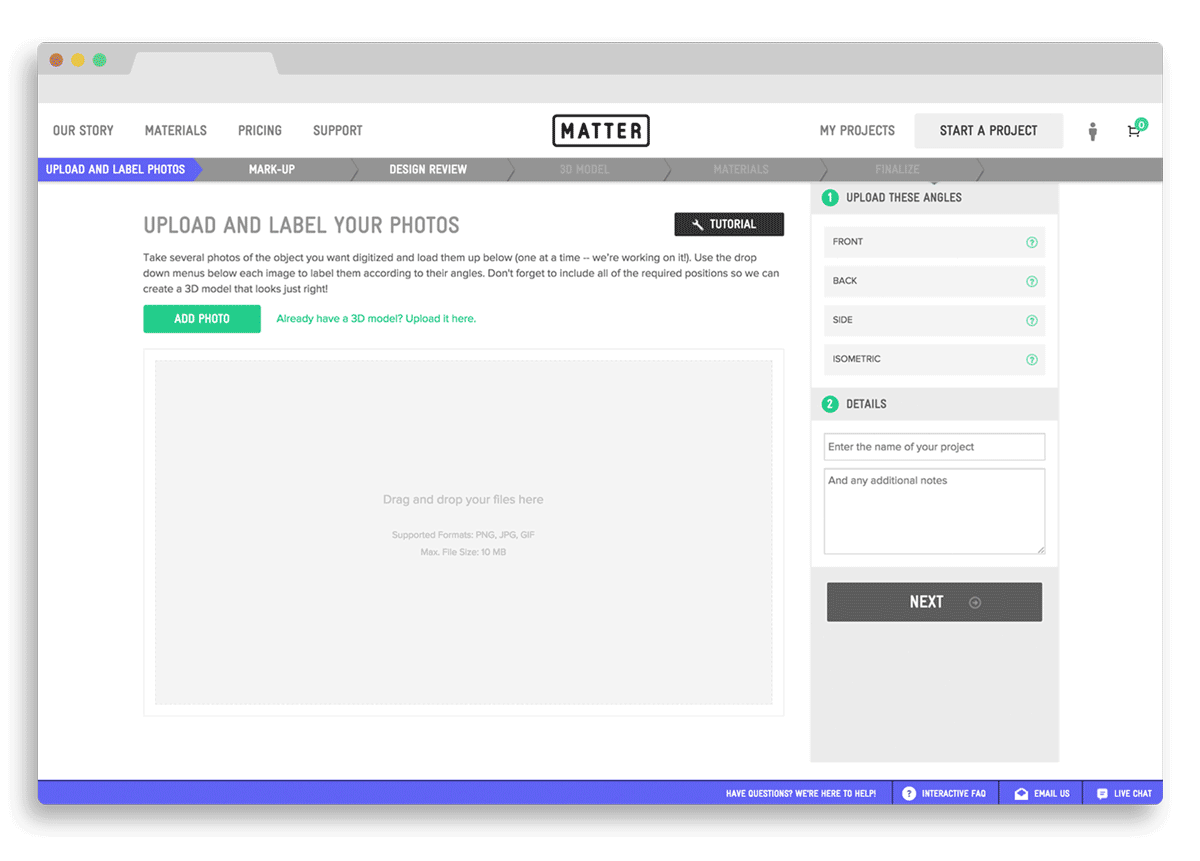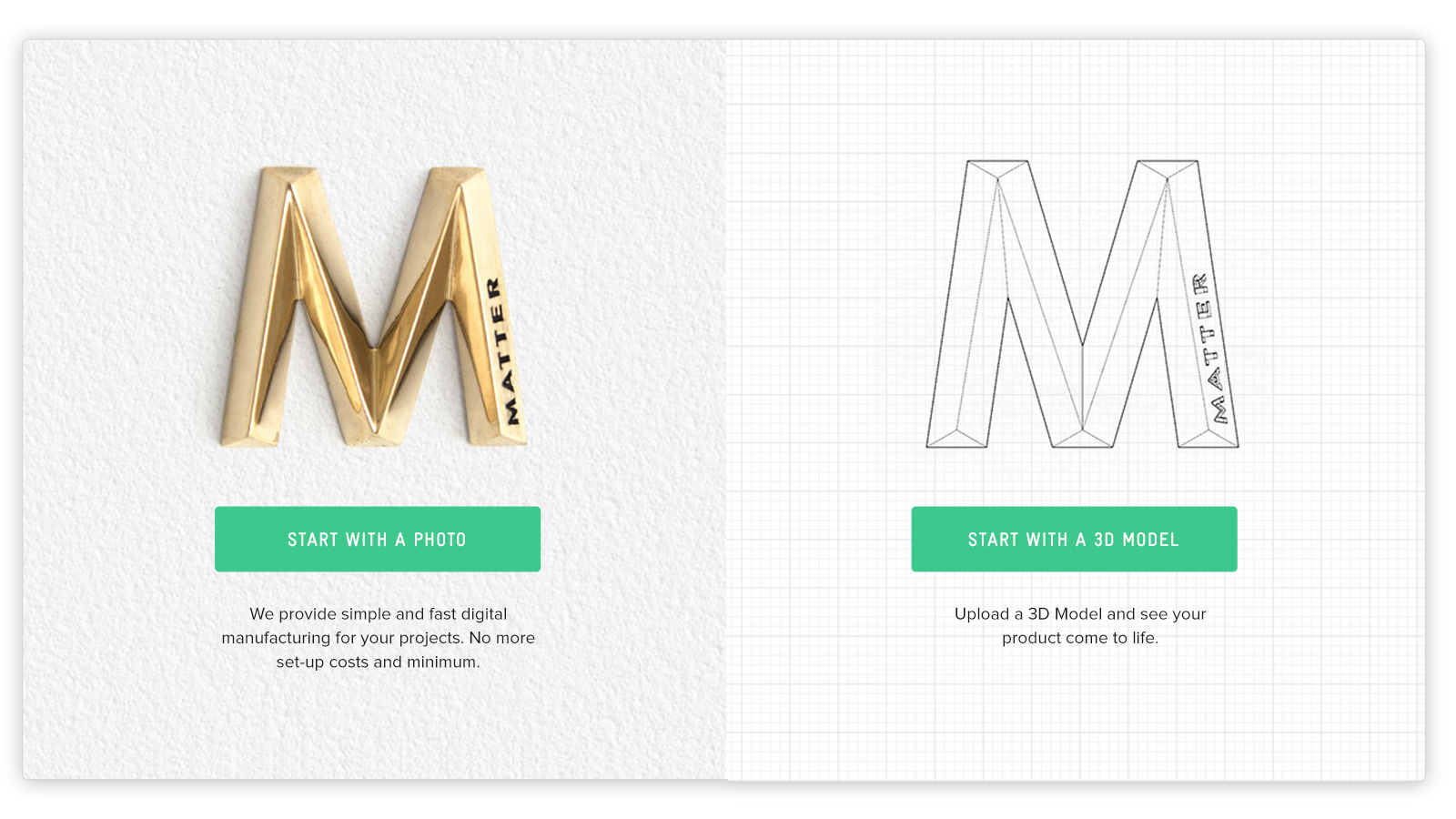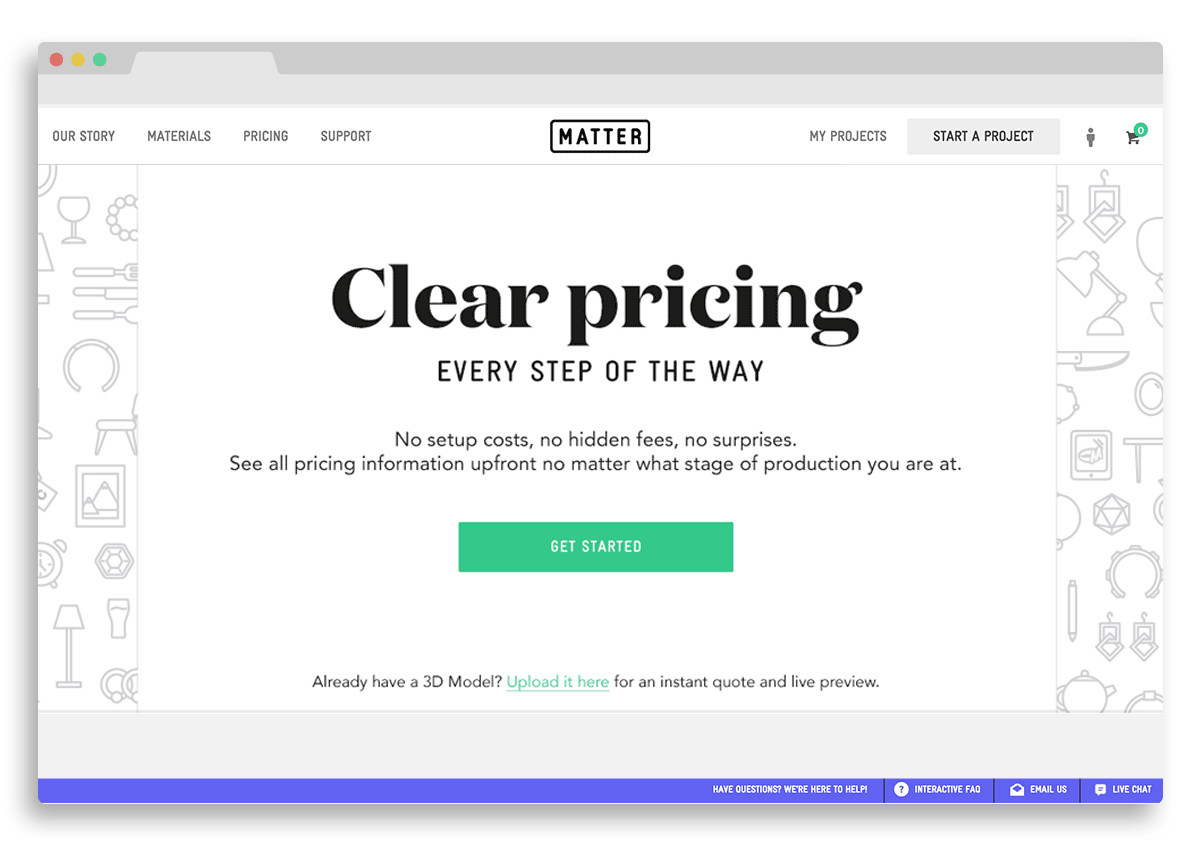 Matter was acquired and is re-launching soon.