Fabl, a B2B SaaS story telling platform, is trying to differentiate themselves in a hugely overcrowded space: landing page and website builders, while accommodating the needs of large corporations like GE, GQ, and IBM.​​​​​​​
An easy to build, wysiwyg page builder with customizable animations, pre-designed templates fully white-labled, to allow brands to express themselves—allowing the user to design without a designer, and code without a coder.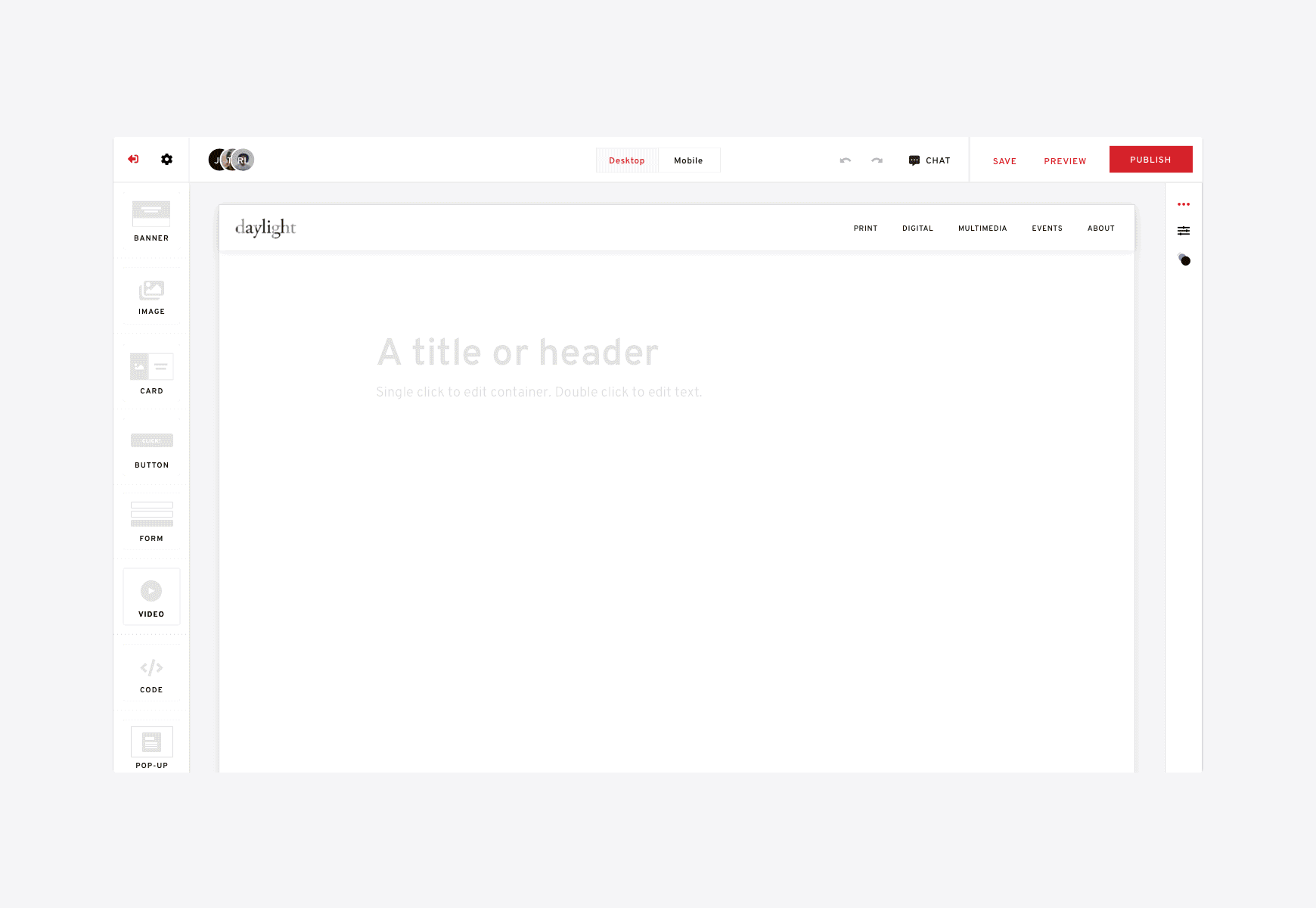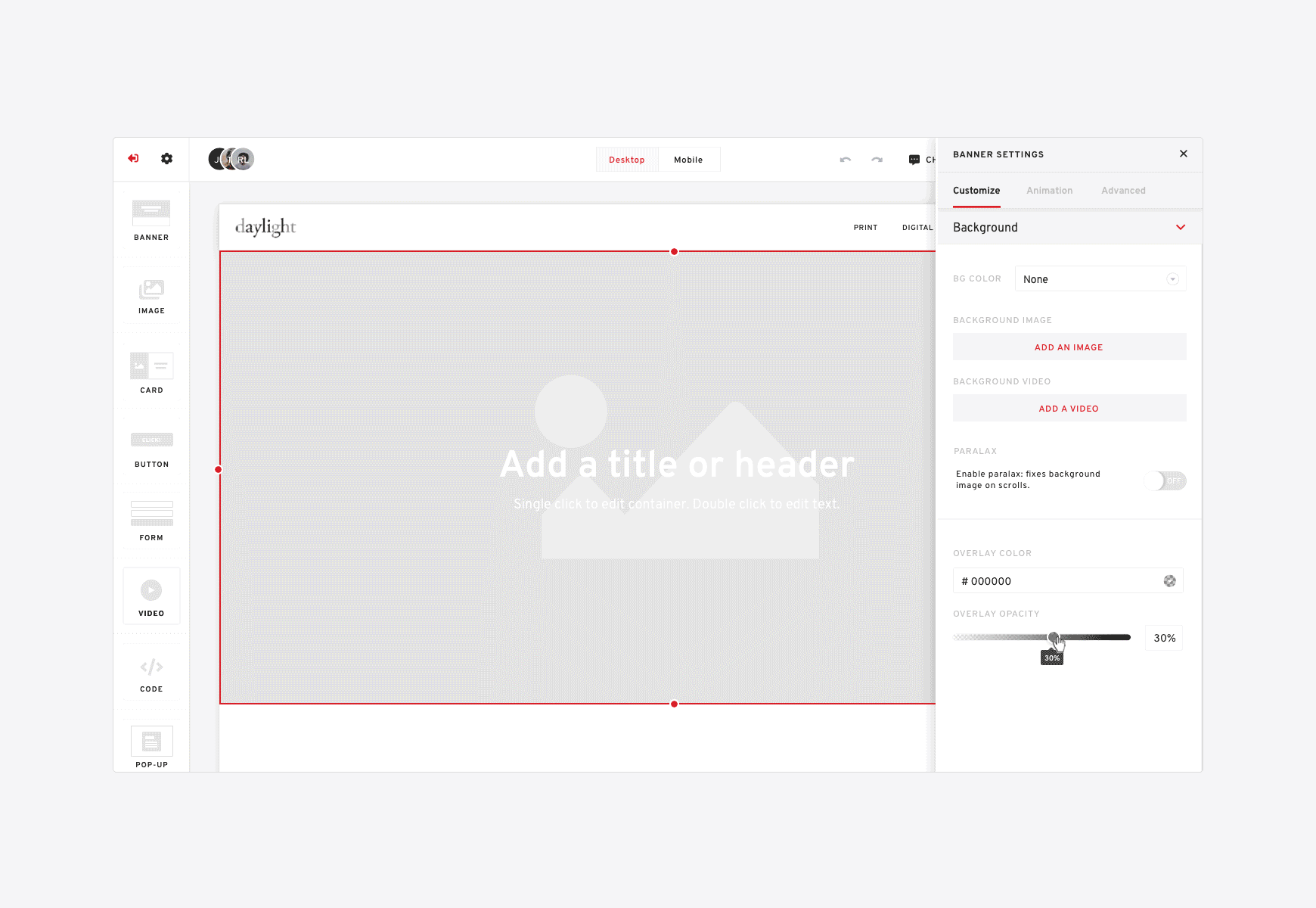 A
platform
that helps you determine your most lucrative publications and the best time to re-engage your readers.
Simplifying complex data to better assist in creating successful stories.
And of course... do it all while on the go.