Otherwise, you can read more about me below...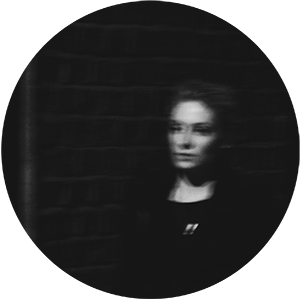 I started with hands in finger-paints and
lego(s)
, with an interest in solving problems. I learned C++ and studied physics, performing research in the field of Astrophysics. Wanting to explore the aesthetic, I transitioned to the world of conceptual fine art. I created things with my hands and my mind. Design, a marriage of the mathematical and the beautiful, came into my life organically.
I have lead design at Victoria Secret and Tourneau. I pushed the boundaries of the Infor brand and its products as an Art Director at Hook & Loop. I began working with start-ups at rudimentary stages: initially directed the strategy and design of Daylight.co's brand and iPad app.
Some of my short-term projects include spearheading the creative direction and building user experiences for MakeSpace, Lily, and Imperative—crafting everything from identity to future tech products.
I currently focus on small companies and their products
. I help start-ups get off their feet, be it via branding, product architecture, user interface design, or marketing collateral: I build experiences from the inside out.
When I work with start-ups, I generally integrate fully into the team, though we all mostly don't adhere to traditional work schedules. I've built the brand and multiple 
enterprise
 and consumer facing products for Groove Technologies. I was on ground zero to help Matter.io build their 
first consumer facing product, a 3D-modeling web application for the small-scale production of physical products. I oriented the identity of the brand and architected the entirety of the user experience and user interface—a fully customized e-commerce experience that translated sketches and cad files into 3D printed models, metal objects, and eventually consumer products for the B2B customer. 
In 2016 I co-launched an art collaborative called Memory Coco. We are actively exploring the melding of technology, art and everything in between. If you're looking to create branding for your music project, art for your installation, or perhaps you need a DJ for your upcoming launch party...no joke...we're there.

One of my latest projects has been to help r
edefine how people plan trips and experiences with 
Spot.com
. As Head of Design, I created the design system, dashboards, user experience across brand + full product, on all platforms. Spot allowed for seamless collaboration in trip planning, sharing, and discovering great spots for outings, whether large or small. We built a tool that allowed us to explore the world together and all in one place. I'm actively helping
Fabl 
build a new immersive storytelling platform (SaaS) that provides for in-depth analytics as well as a streamlined approach to building stories via a WYSWYG (what you see is what you get) architecture. Fabl is a start-up that is no longer a start-up: I've worked with them for many years and continue to be involved when they need UX / UI and Brand consultation: a lovely example of how I prefer to sustain and grow my relationships with companies.
I'm very interested in the melding of technology, art, science and spirituality. I've called myself a futurist and am especially intrigued by transhumanism, self-awareness, and our consciousness. My key phrase: we're all human. I want to make things that
build
upon that fact. And I want to make via various mediums, outlets...conceptually, physically, and playfully with a deep respect for the absurd.
While I do keep busy, I maintain a part-time / contract schedule, namely collaborating on Memco Works and helping folks launch and run start-ups. Please feel free to drop me a line if you'd like to chat.
Interested in chatting? Please reach out.