In 2011 my first New York job (after piling all of my belongings and driving to NYC from North Carolina) was working as an Interaction (it was called this back then!) Designer at Tourneau.

I first worked with an Art Director, but after an exodus, I quickly became the lead designer. Working directly with the CCO and SVP of Marketing we launched Tourneau's very first online experience: an immersive e-commerce website that sucked the viewer into its deep moody aesthetics. 

As we built out the interactive spaces, I worked directly with these luxury watch brands to implement their aesthetics and brand thought leadership into the cocoon of Tourneau. 

During my time at Tourneau, I launched* dozens of editorials, microsites, emails, and helped coordinate cross-platform creative collateral campaigns, folding print material in to interactive editorials on the web, and bringing to life marketing campaigns by collaborating with photographers and writers throughout the retail seasons.


We won some awards and quickly started showcasing some of the biggest watch brands in the world: IWC, Cartier, Tag...hundreds more.
CREATIVE DIRECTION
INTERACTION DESIGN
WEB DEVELOPMENT
*I even coded back then...the majority of what you see here has been both designed and coded by me. But please don't ask me to code, it's something I've left in the past! :)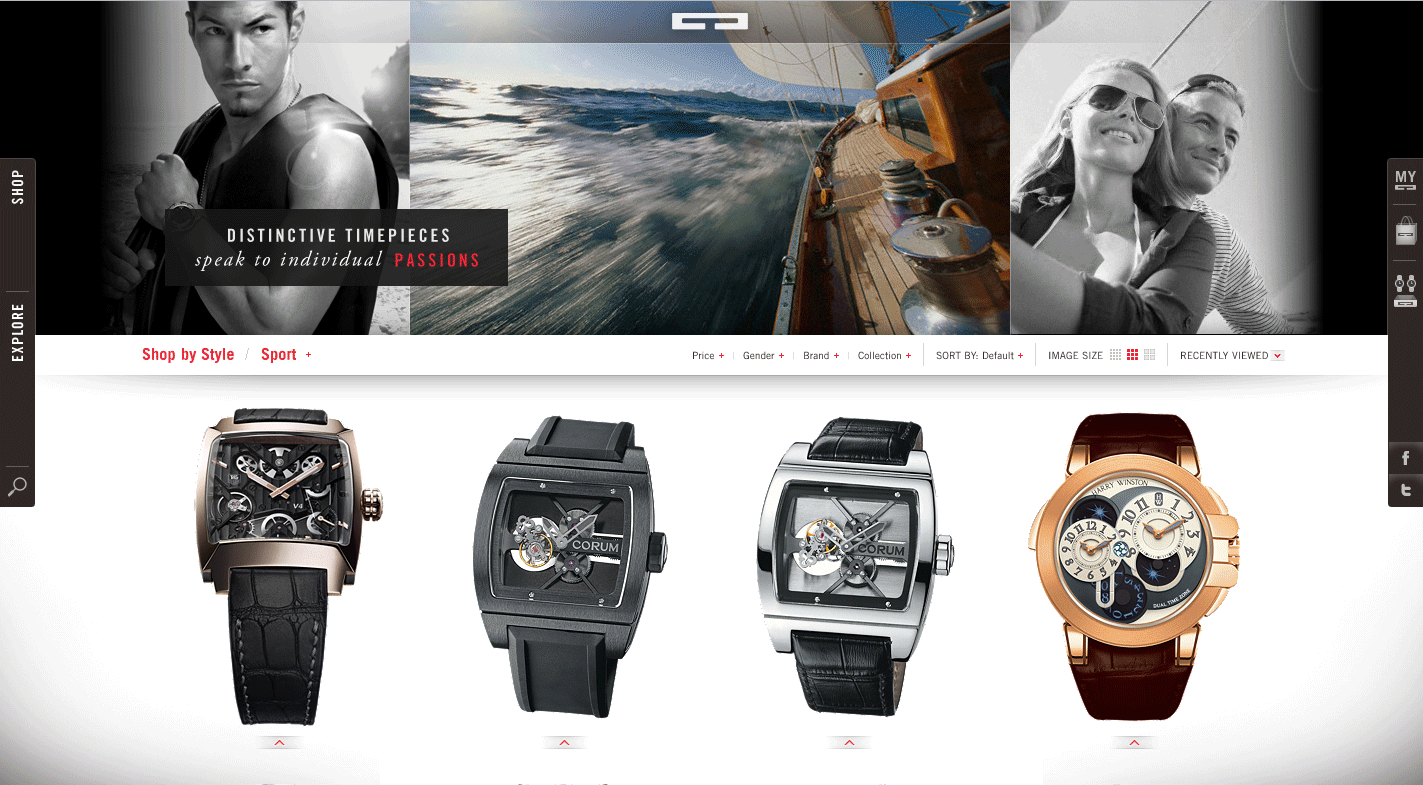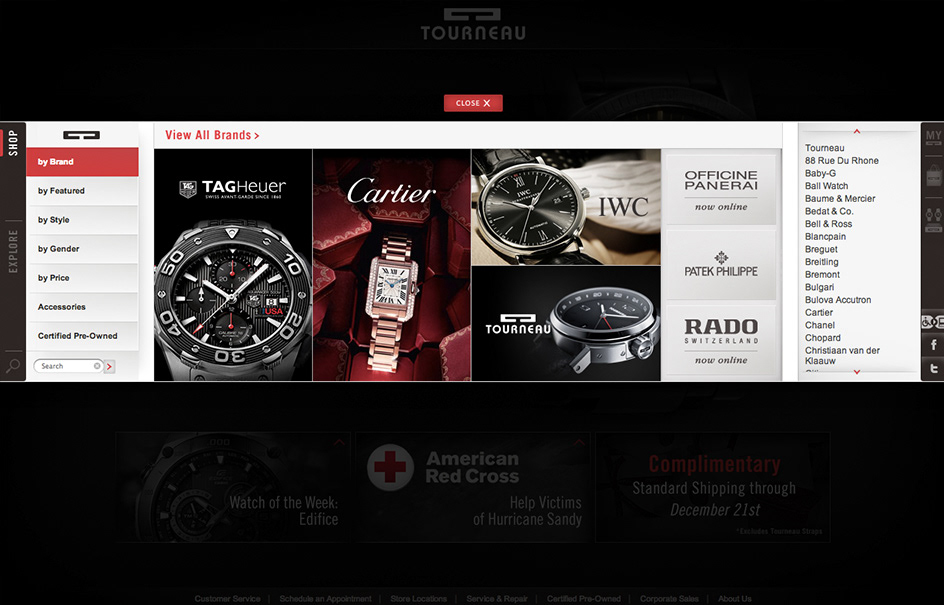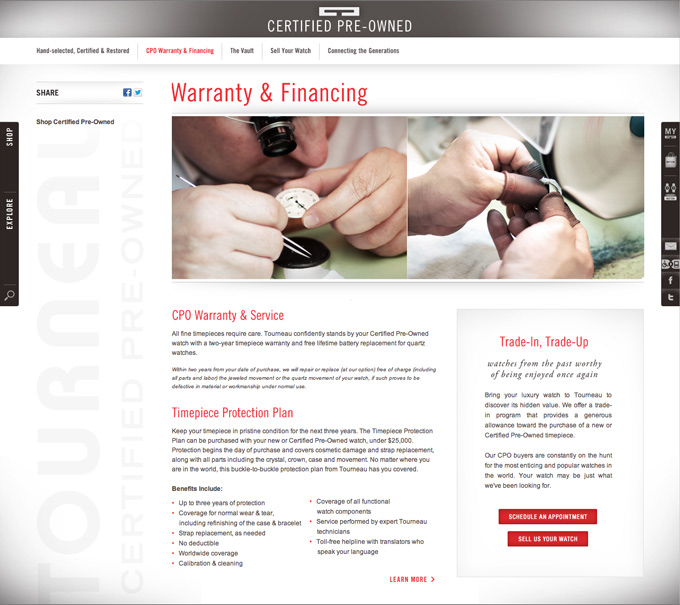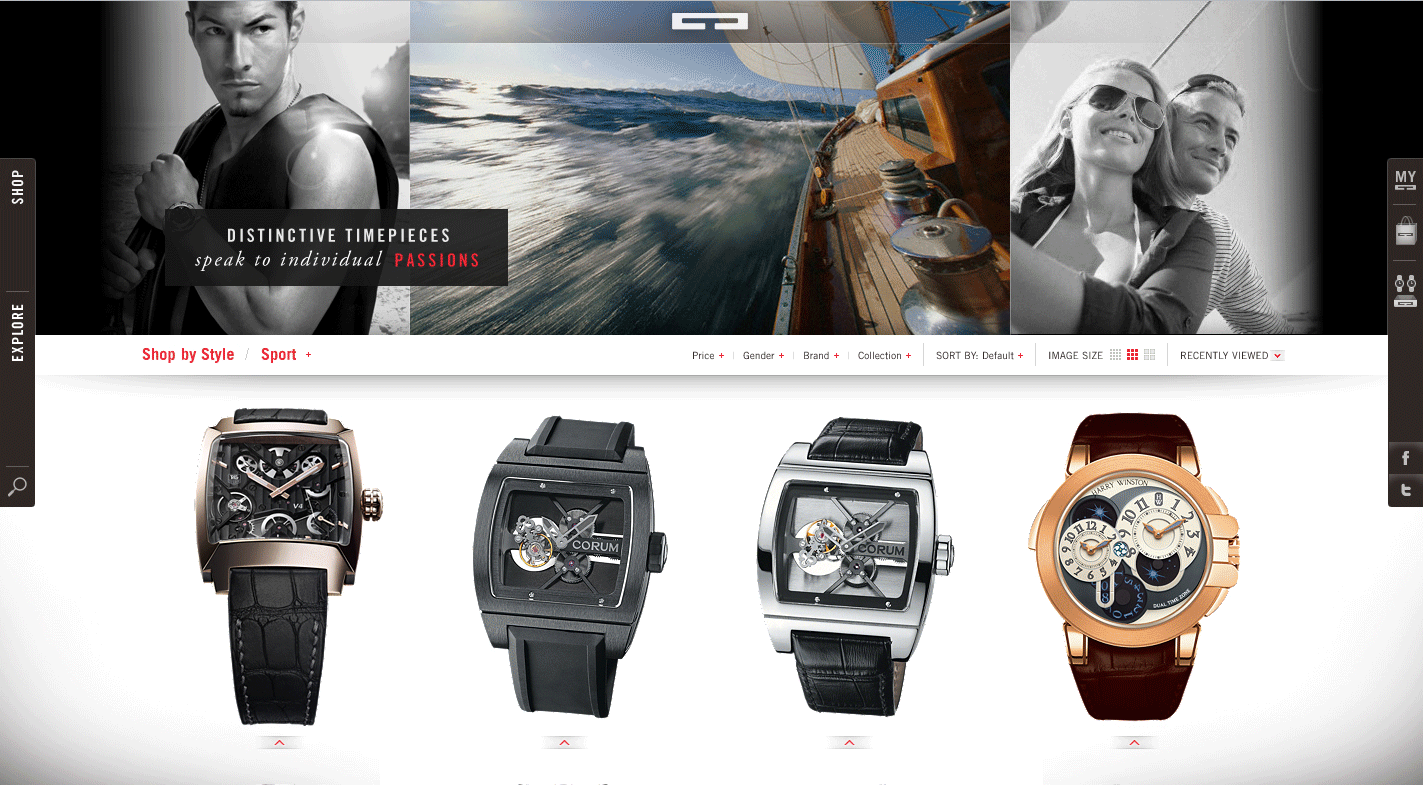 Tourneau (RED)
In July of 2012, TOURNEAU, America's leading watch retailer, announced its support of the fight against AIDS through a multi-level partnership with the (RED)™ Campaign. The company unveiled two very special TOURNEAU (RED)™ watches available in stores nationwide, with a percentage of proceeds donated to The Global Fund to fight AIDS, Tuberculosis, and Malaria. The limited edition watches will feature the highest quality of Swiss craftsmanship and the Campaign's signature red color signifying TOURNEAU's commitment to making a global impact on ending these diseases.