Whether planning an epic vacation or looking for a coffee shop nearby, we are always asking...
We built
Spot
, an
Expa
start-up, to make exploring the real world easy and enjoyable by personalizing discovery. Spot is a web and mobile app that collects all the places you and your friends love. You can easily share and collaborate on new plans, traveling the world together, or just visiting your nearby favorite bars. I was the Head of Design and Product, working with a very small, rebuilt team, guiding the rebirth of the Spot brand and experience, from first look, to deep immersive app-experience (for both iPhone and Android).
Trip planning just got easier; no more spreadsheets or lengthy WhatsApp messages, instead you can find beautifully curated and easily discoverable places—the your friends love—and chat about and collect them all in one place for easy reference.
With location fencing, you are able to get alerted as soon as you've walked by a place that you've liked in the past; or, if you'd like, you can even get alerted to your friends favorite spots. This makes international travel a breeze: imagine landing in a new city, and easily opening a list of great restaurants, vistas, or coffee shops, organized in the order of proximity, all of which have been vetted by your friends and experts!
I came onboard as a part-time design and marketing consultant, working with the CEO and engineering team to overhaul their existing platform and brand. Together we created not only a new aesthetic and user-experience, but a dialogue with our users with a unique voice. Built on React Native, all user experiences transferred seamlessly between iPhone, Android and Web App.  Much of my responsibilities extended further than everyday pixel-pushing: they spanned the lengths of re-architecting, deep user and market research, copy writing, and re-establishing a new product and a fully discovered design system in an already heavily saturated market. Competition, user-delight, functionality and tech establishment for growth, were things I thought about every day.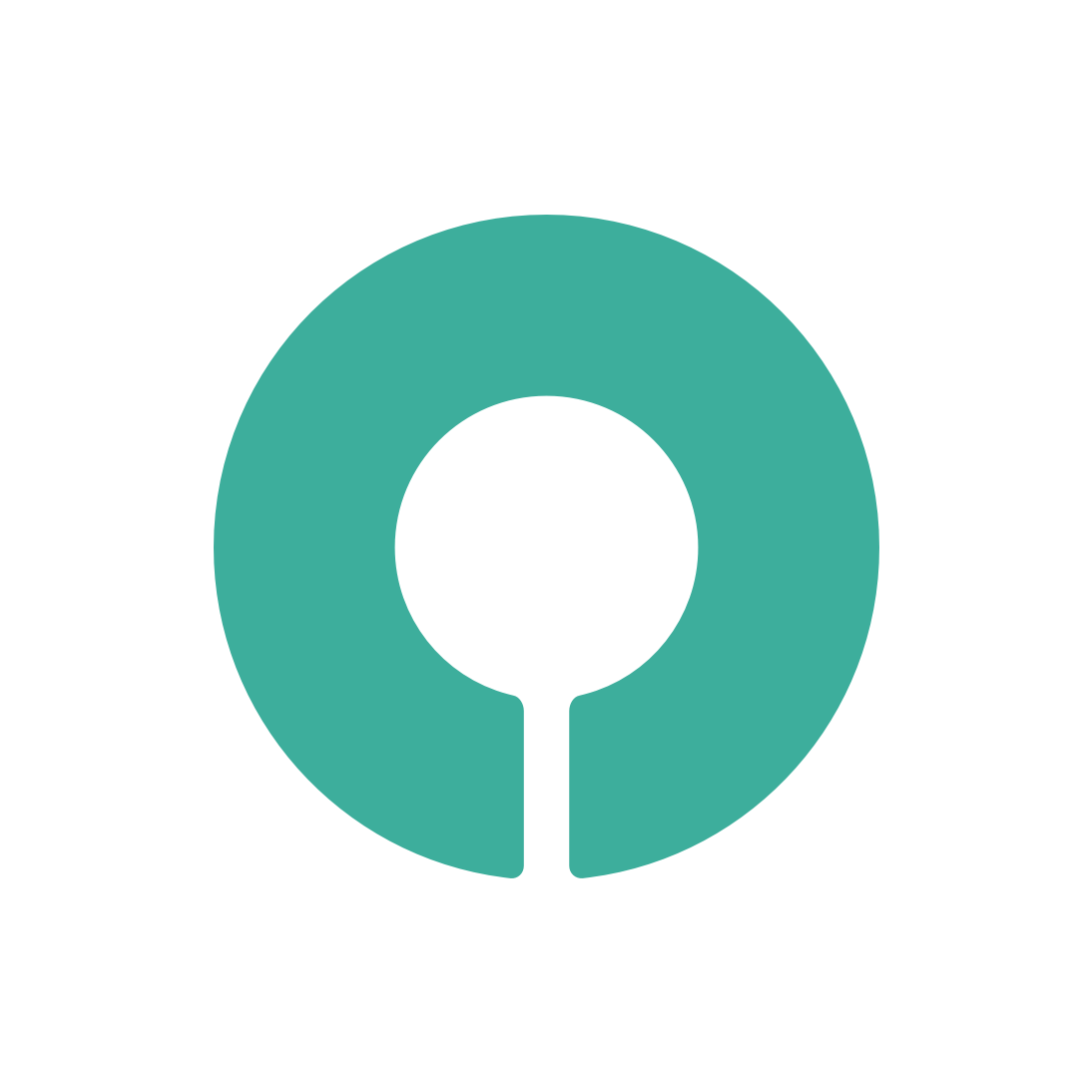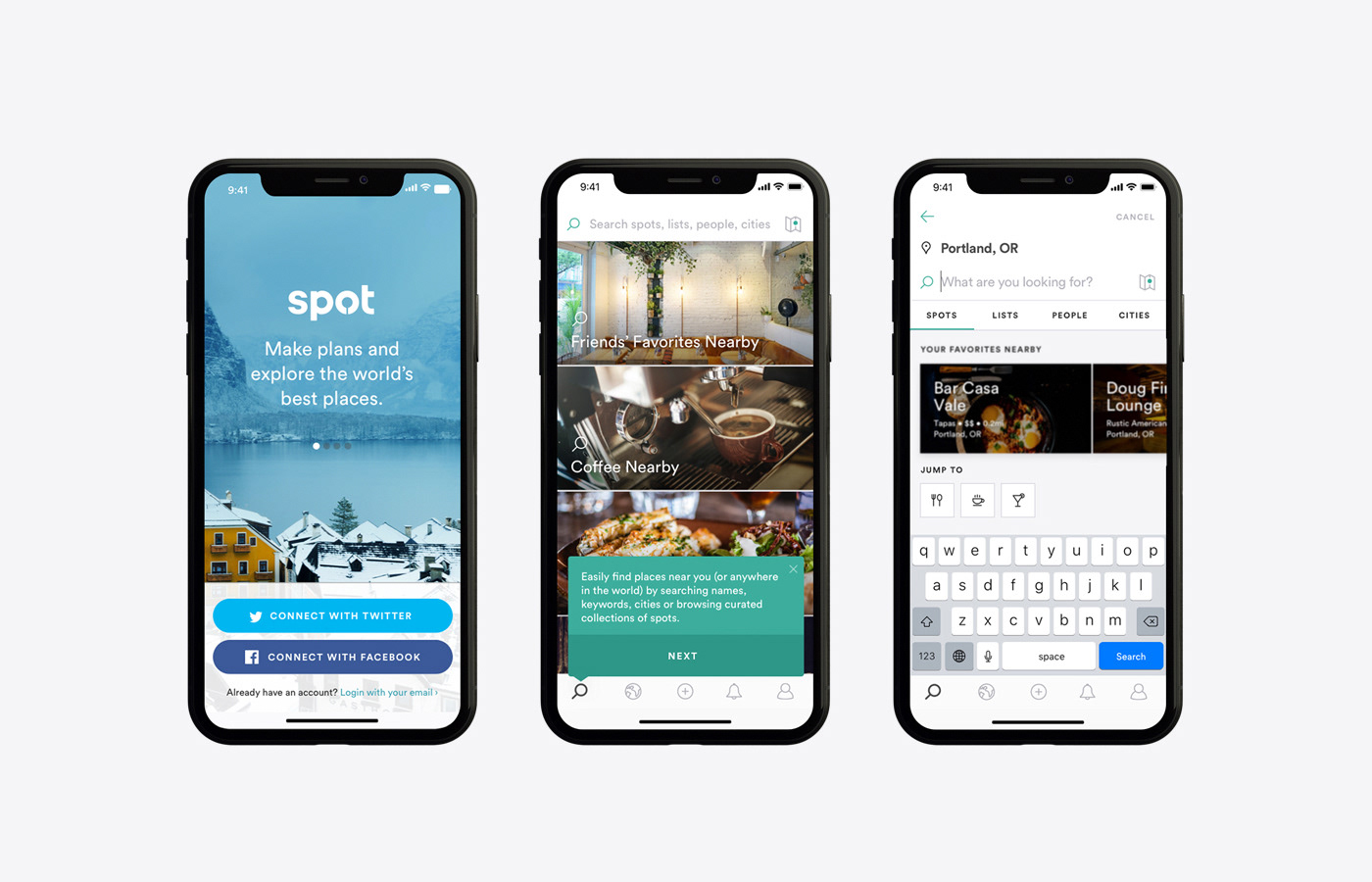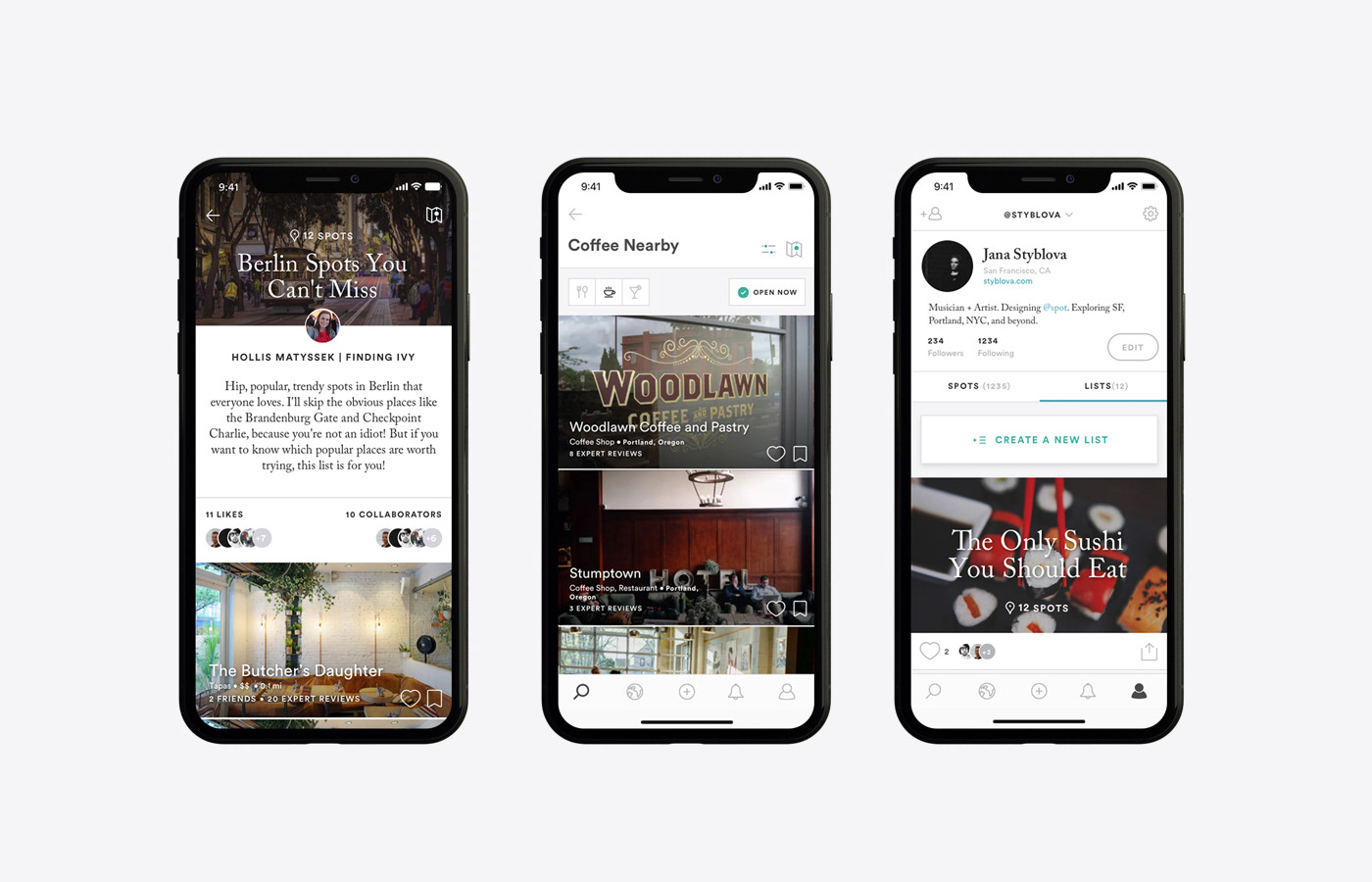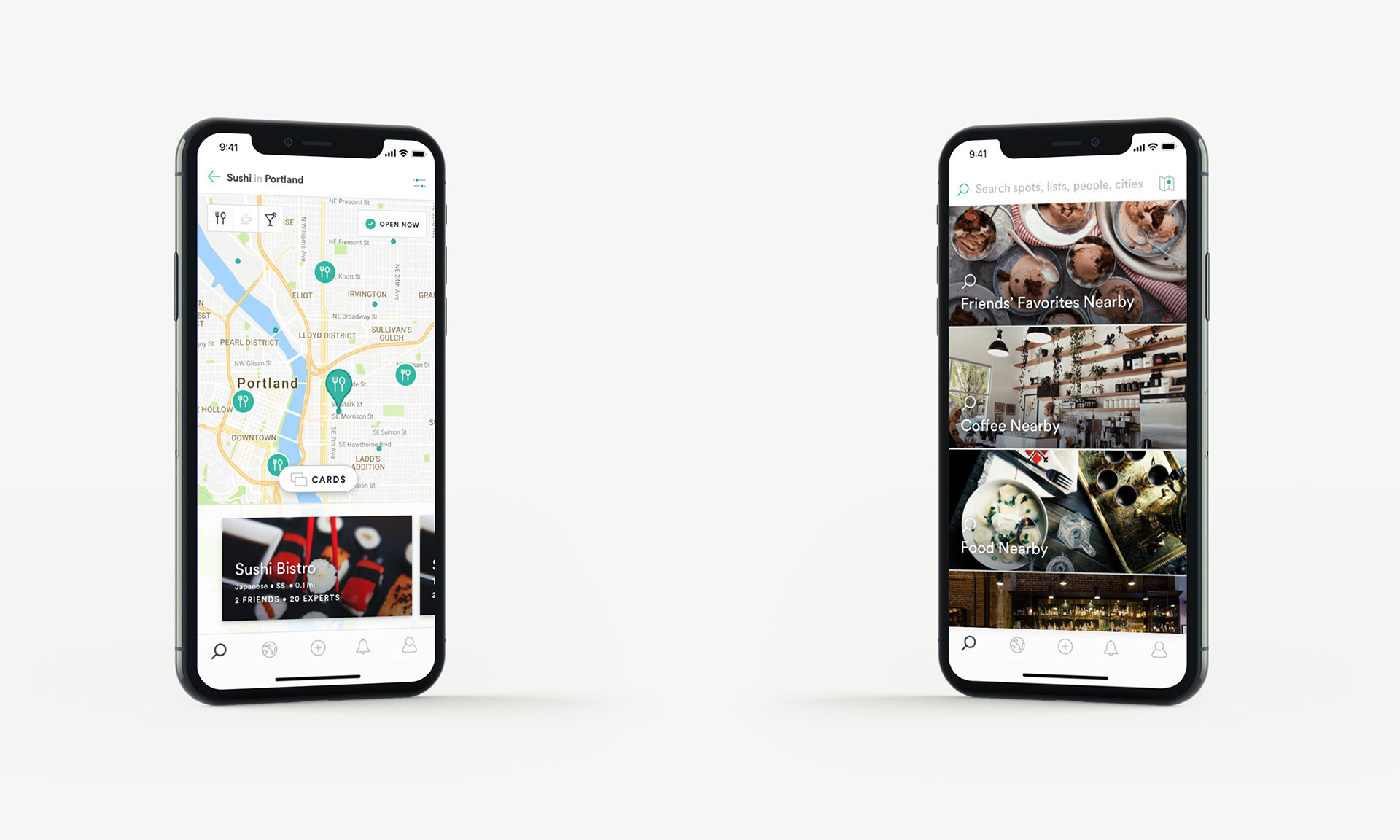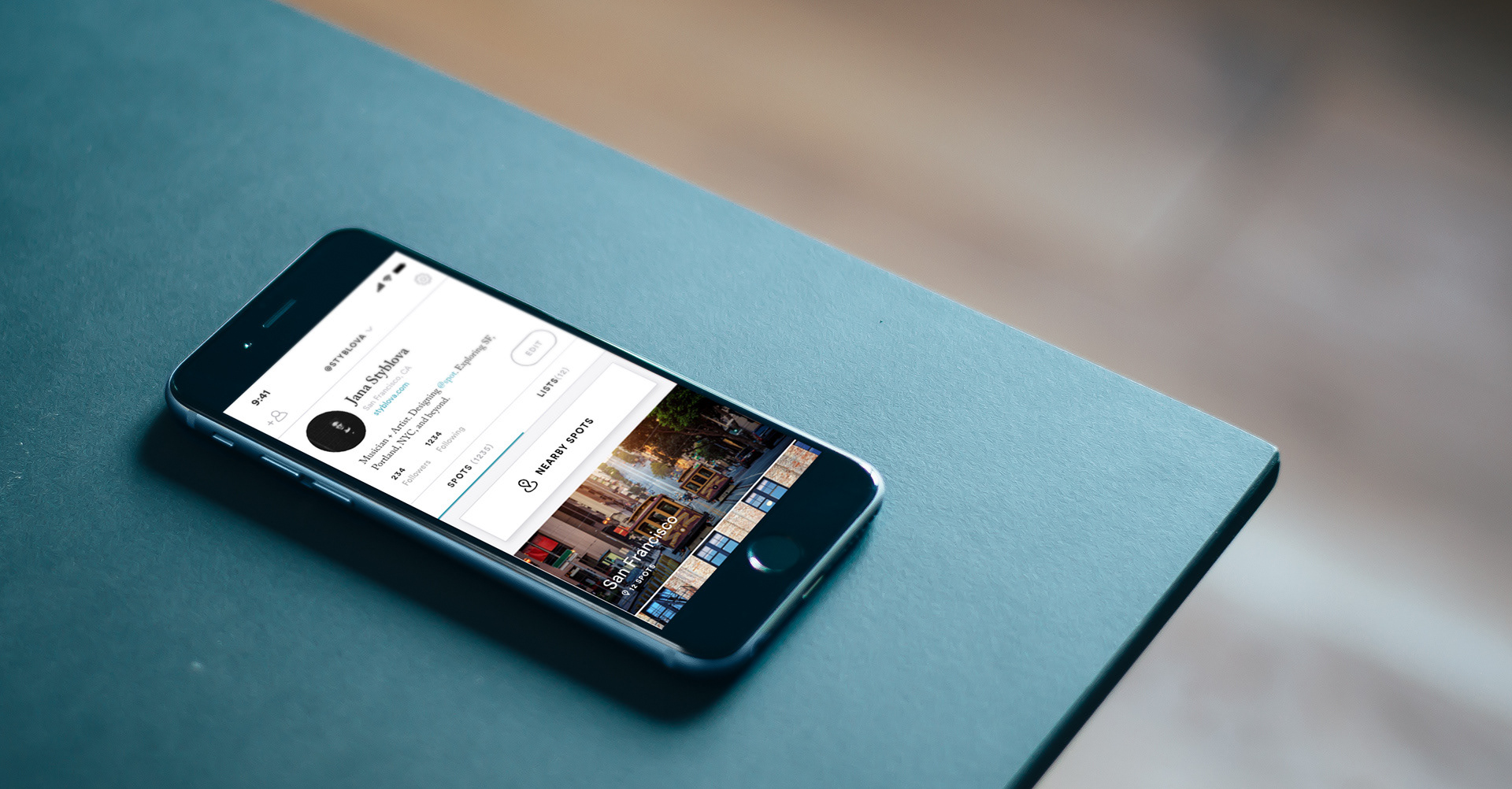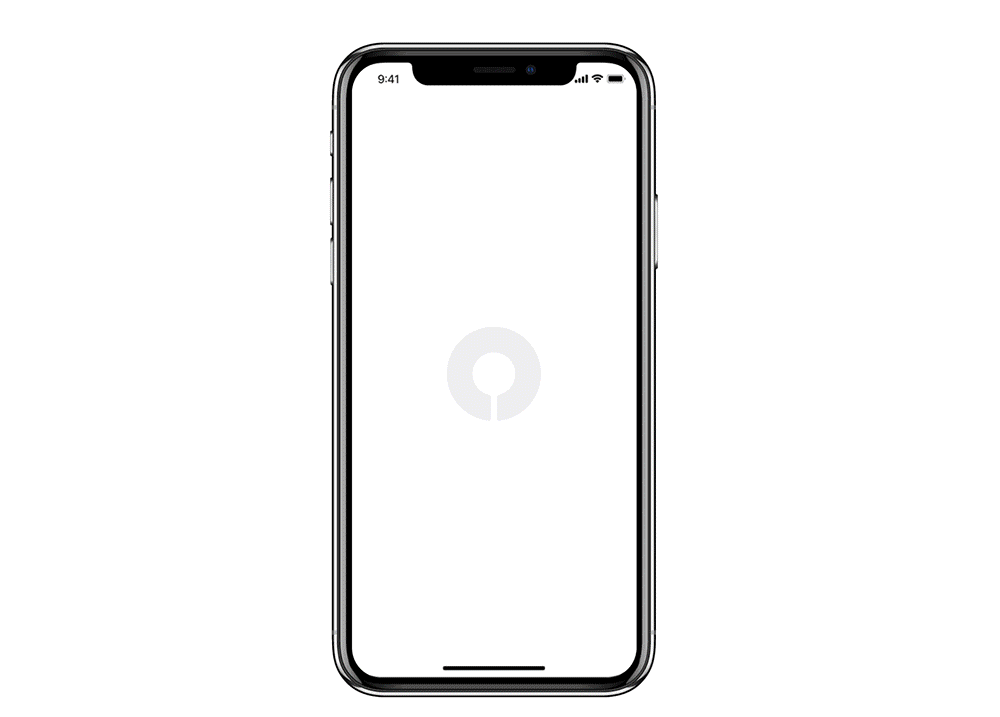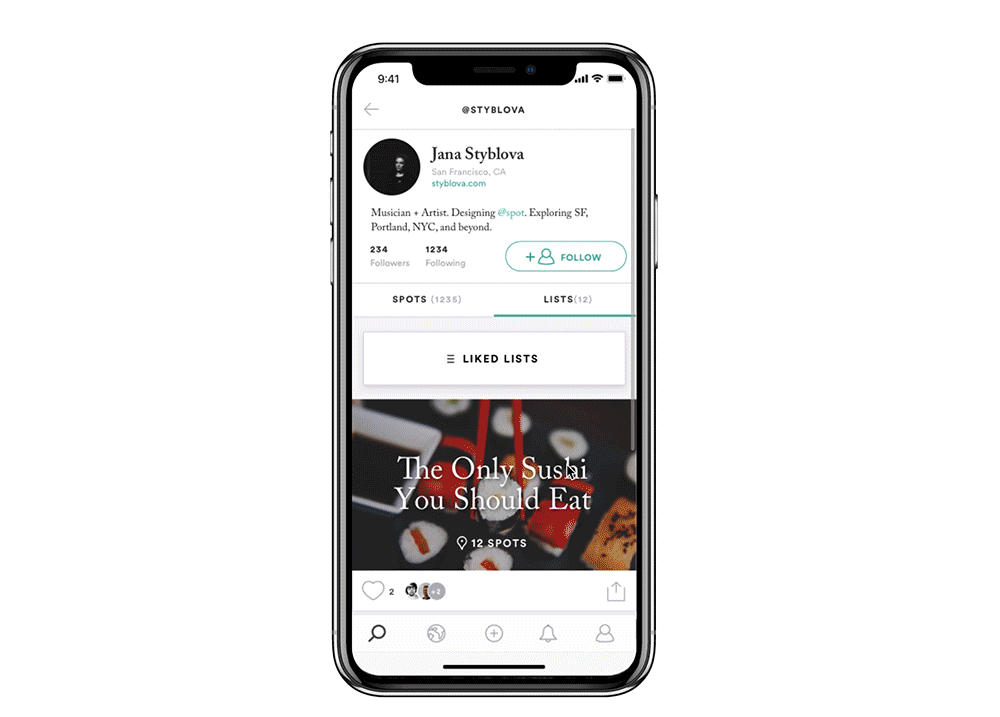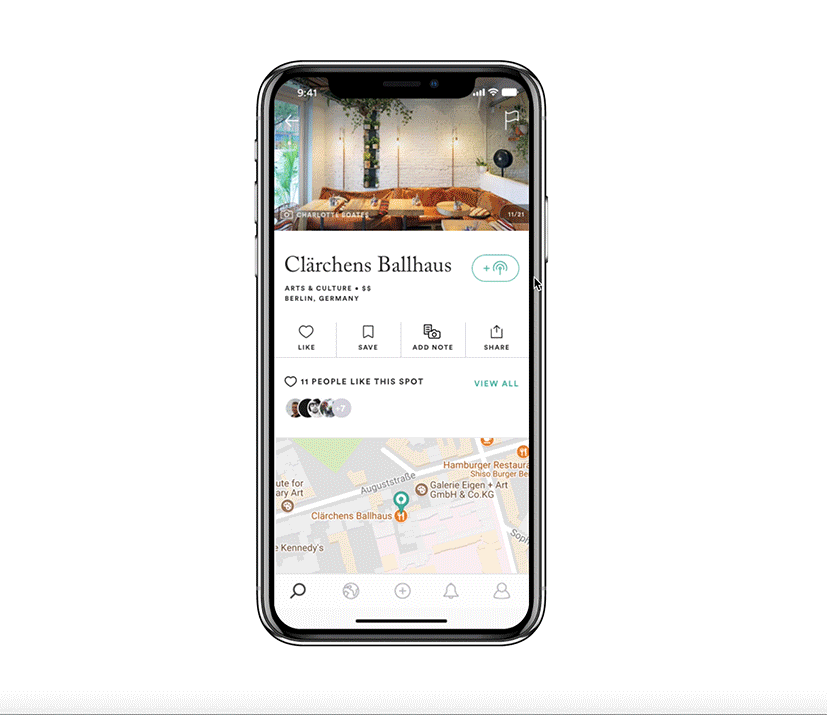 Additional Admin Functionality 
[Shown on Mobile]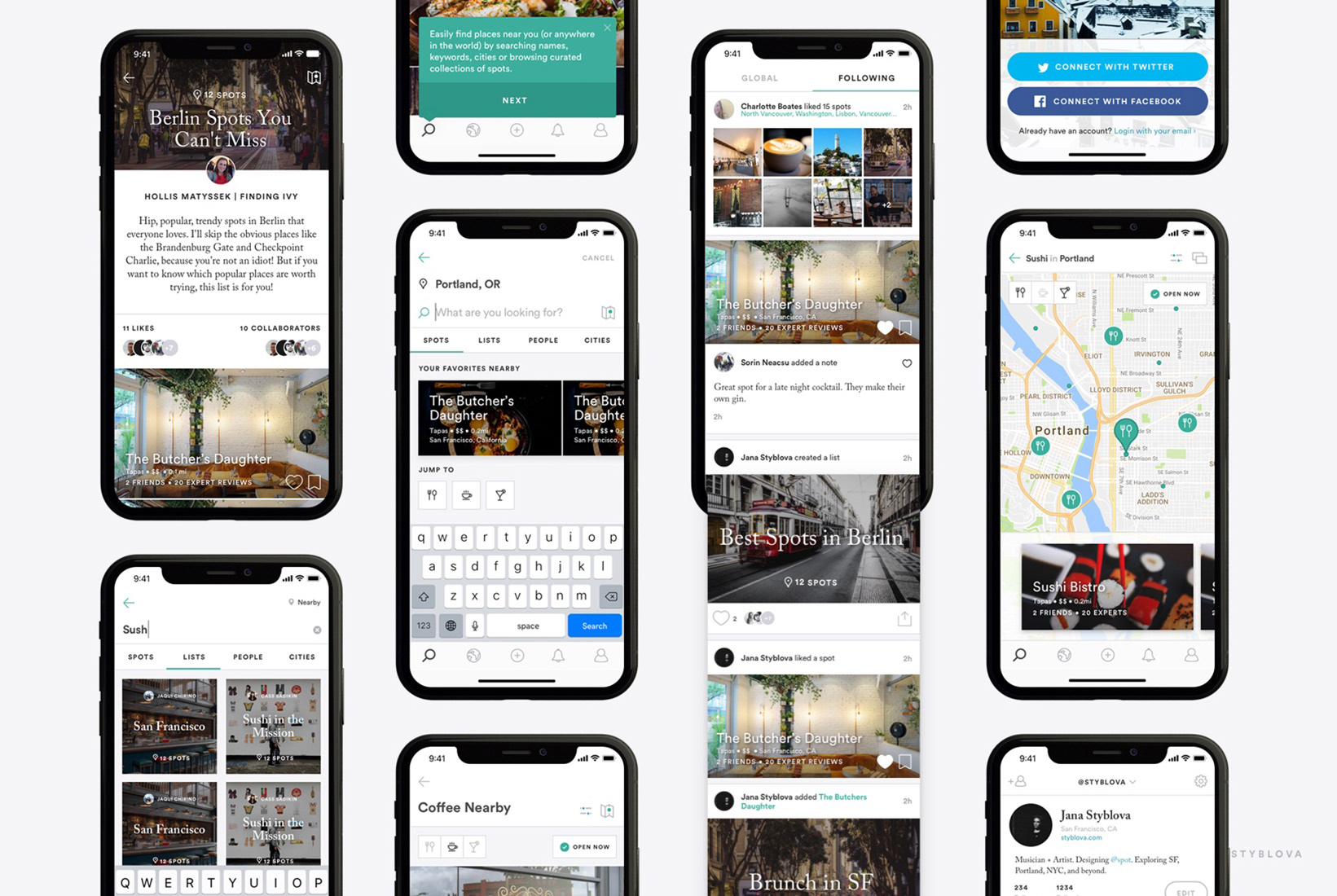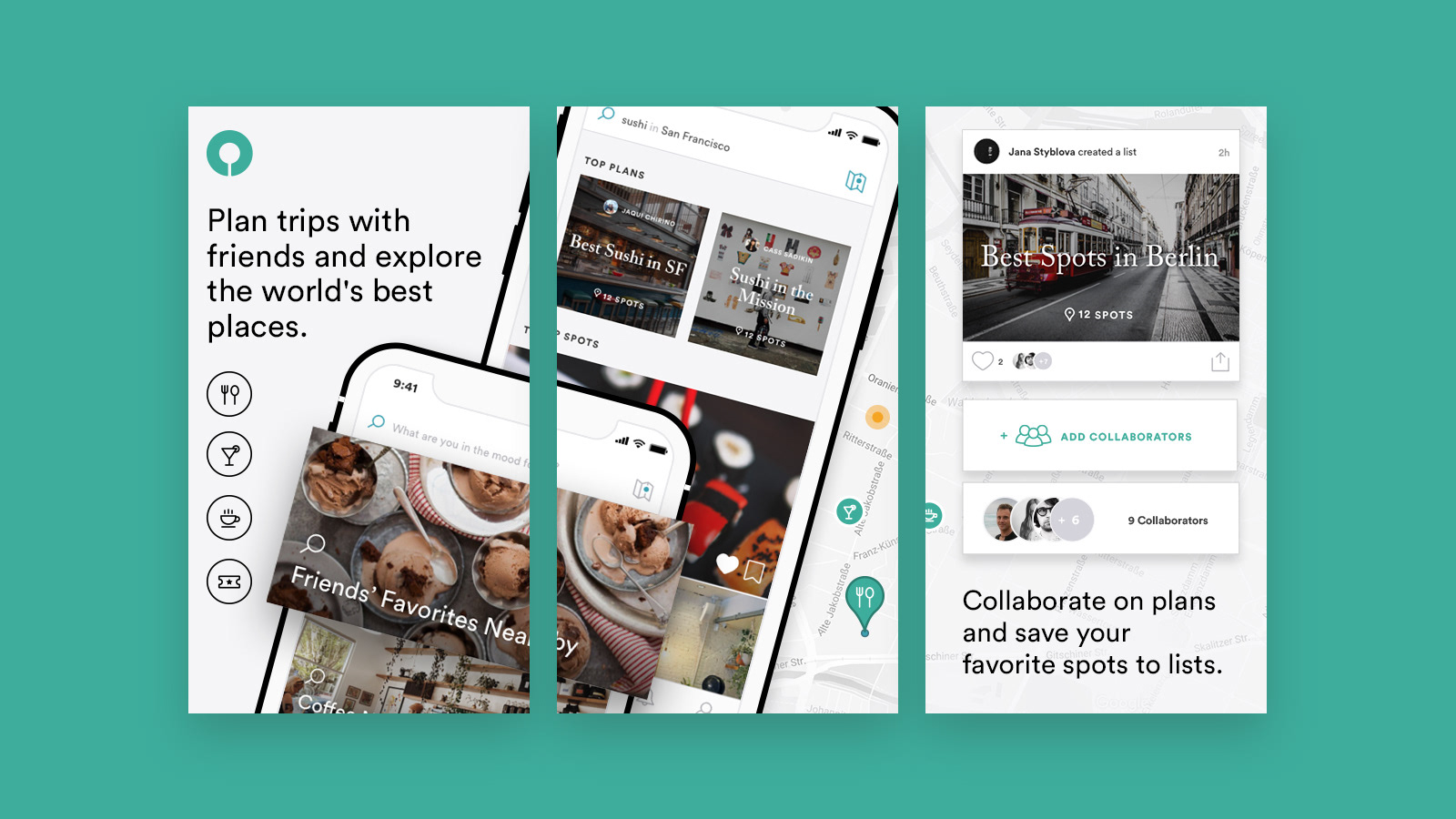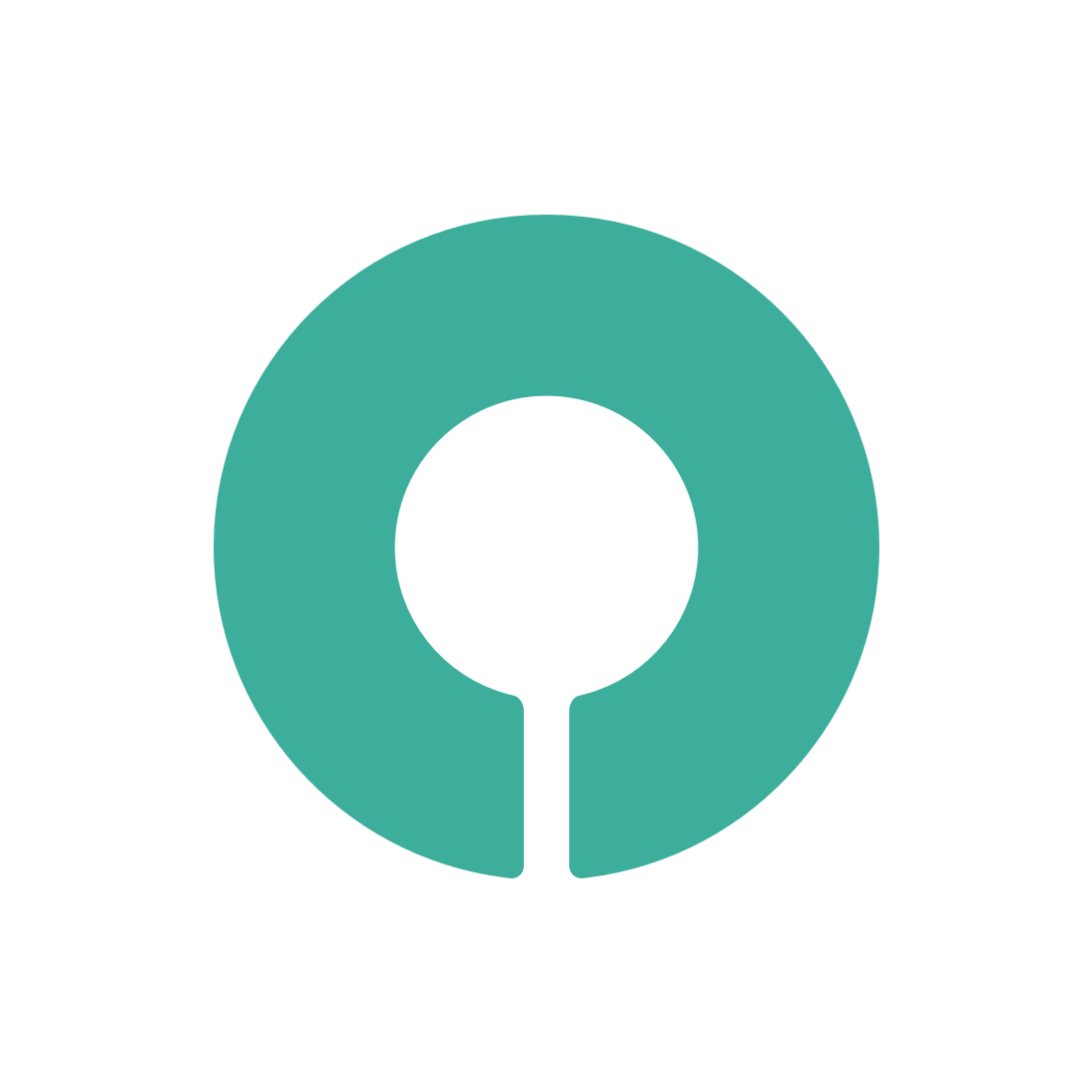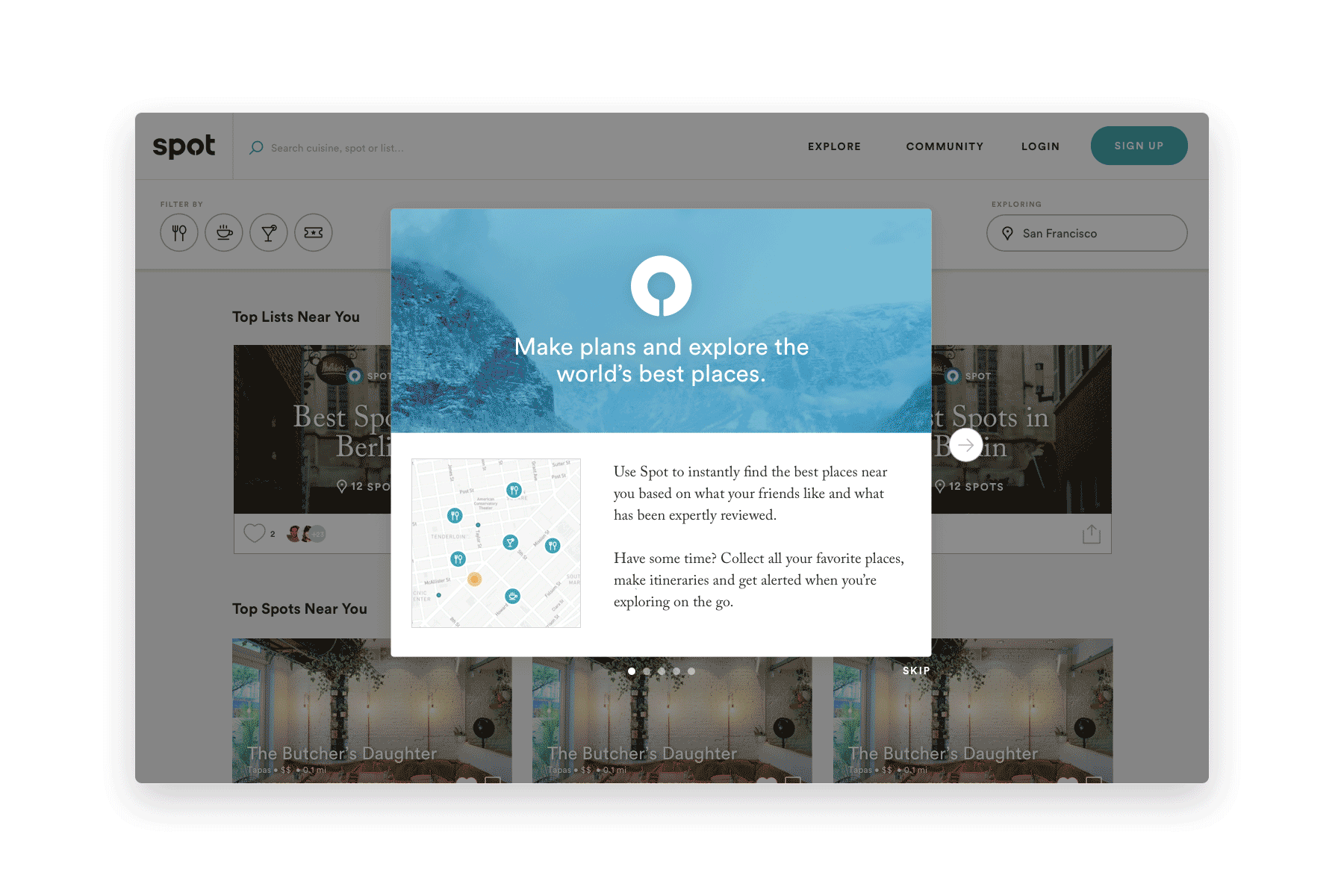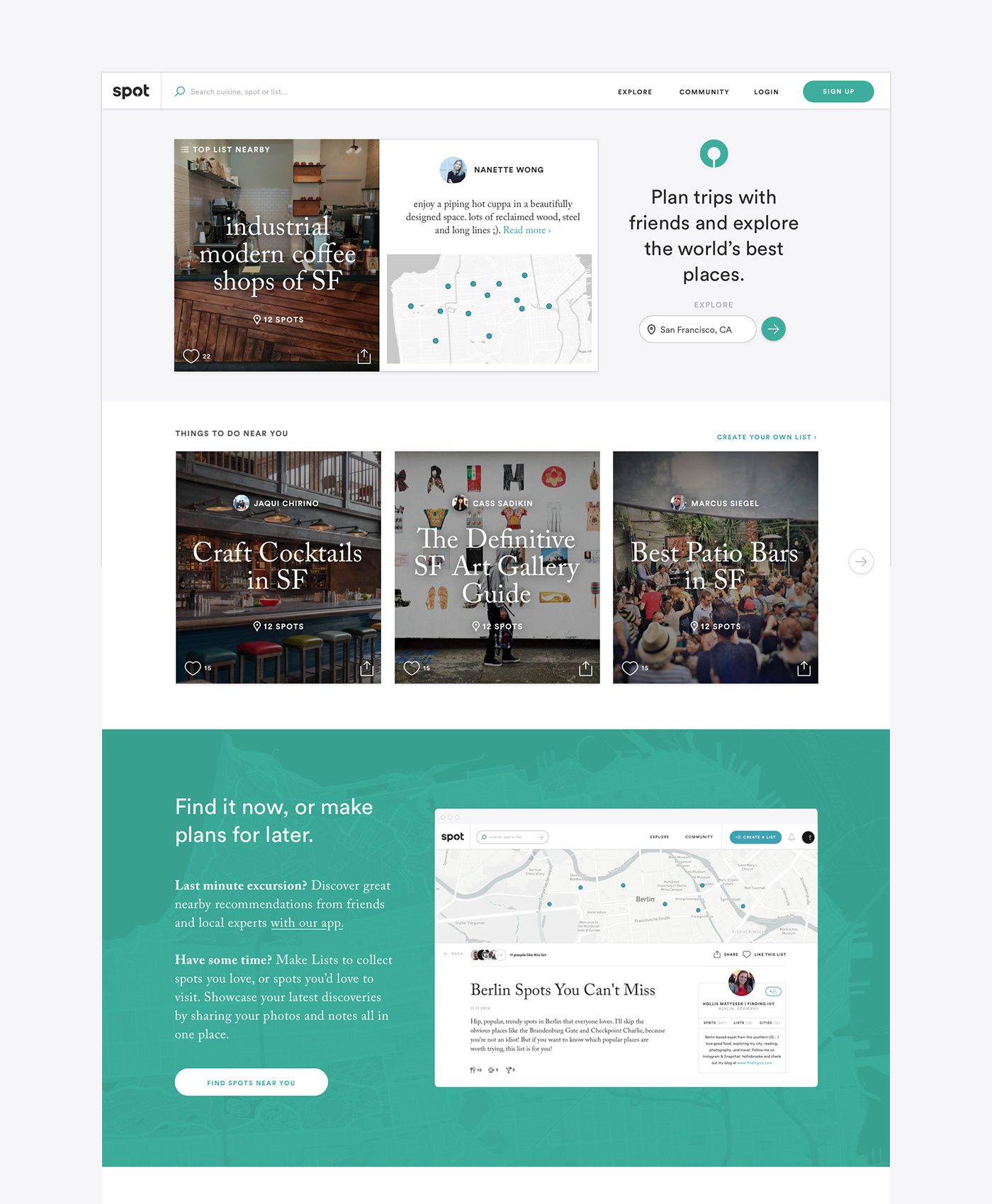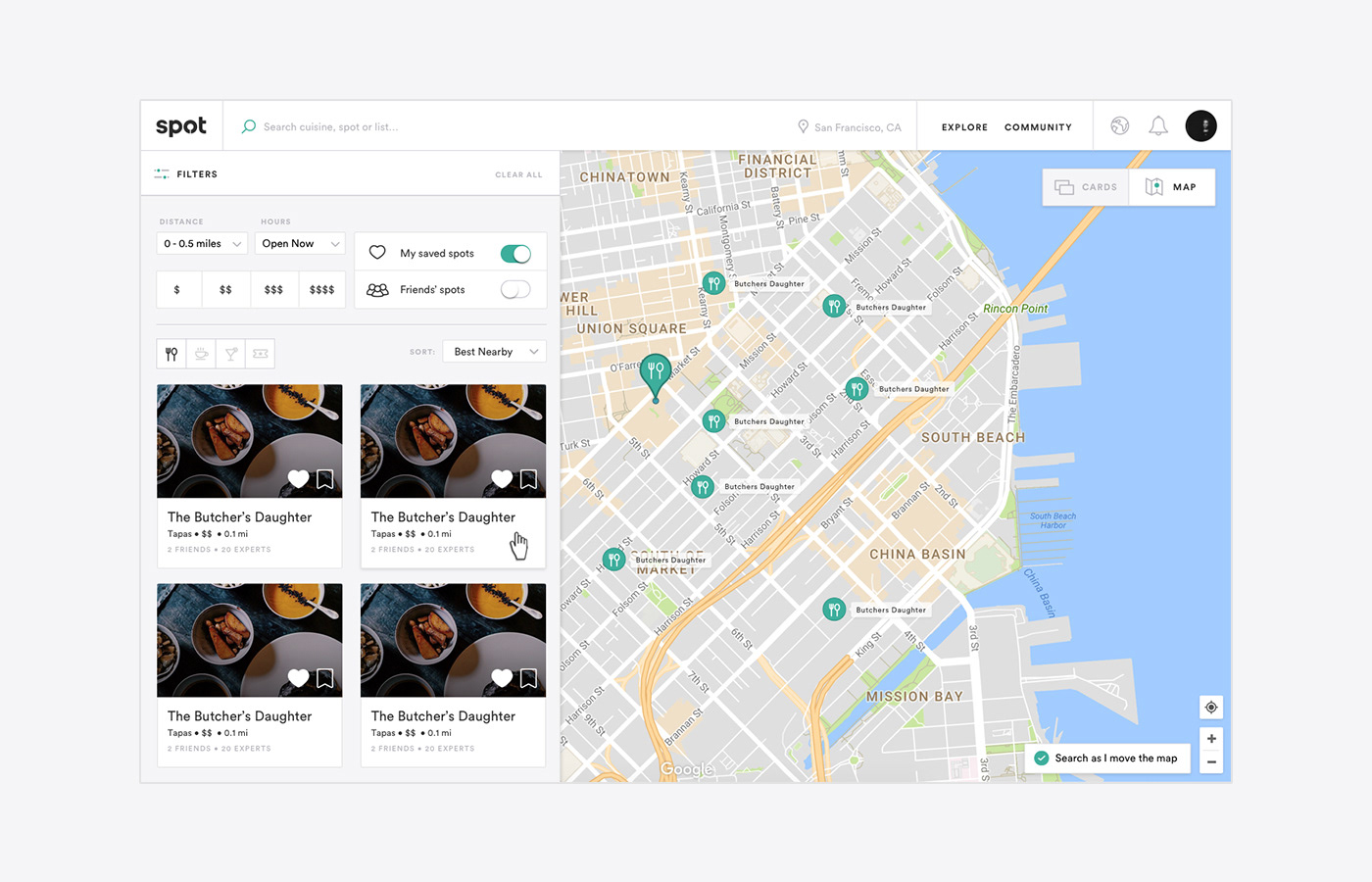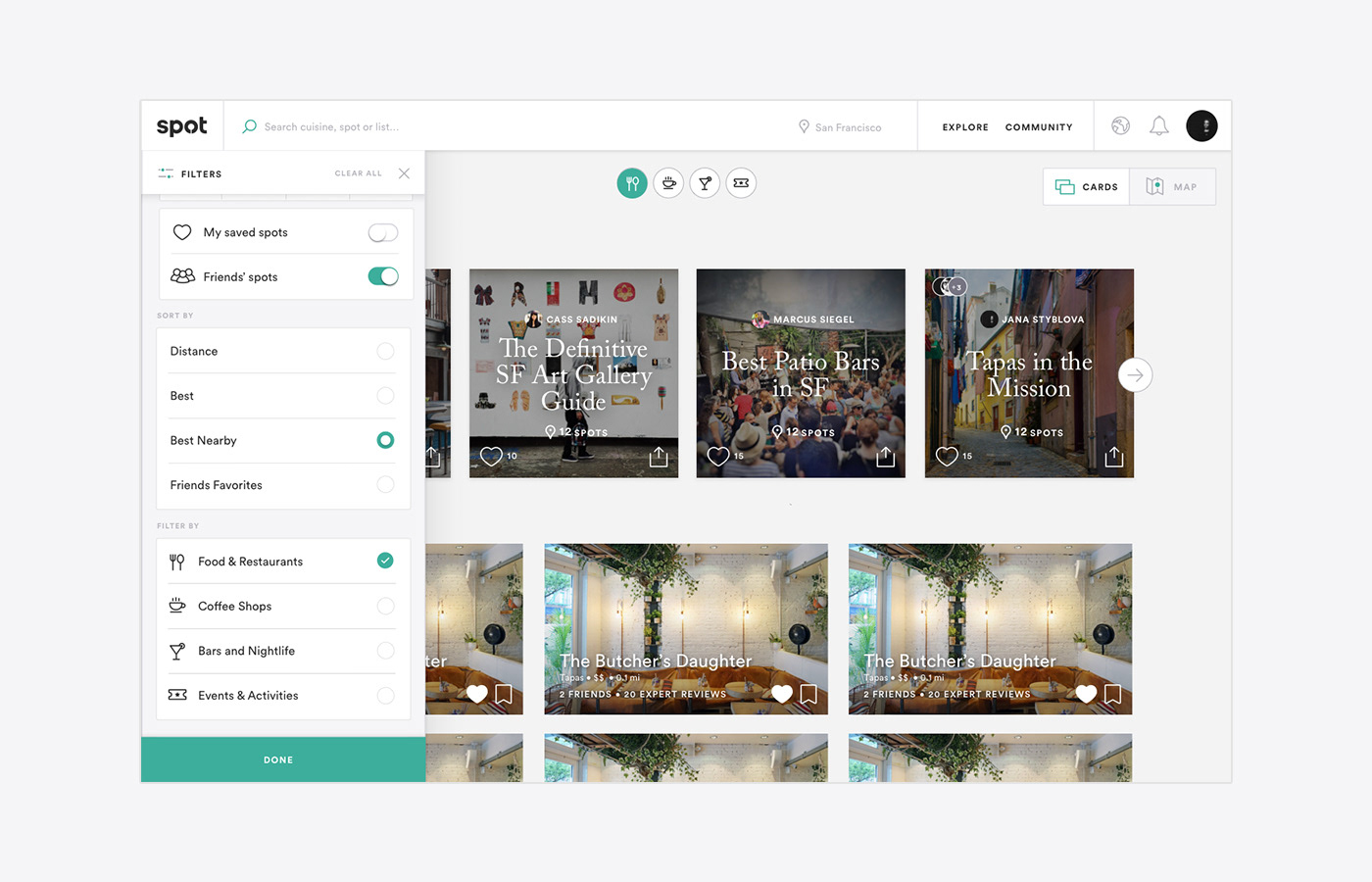 Desktop Admin Functionality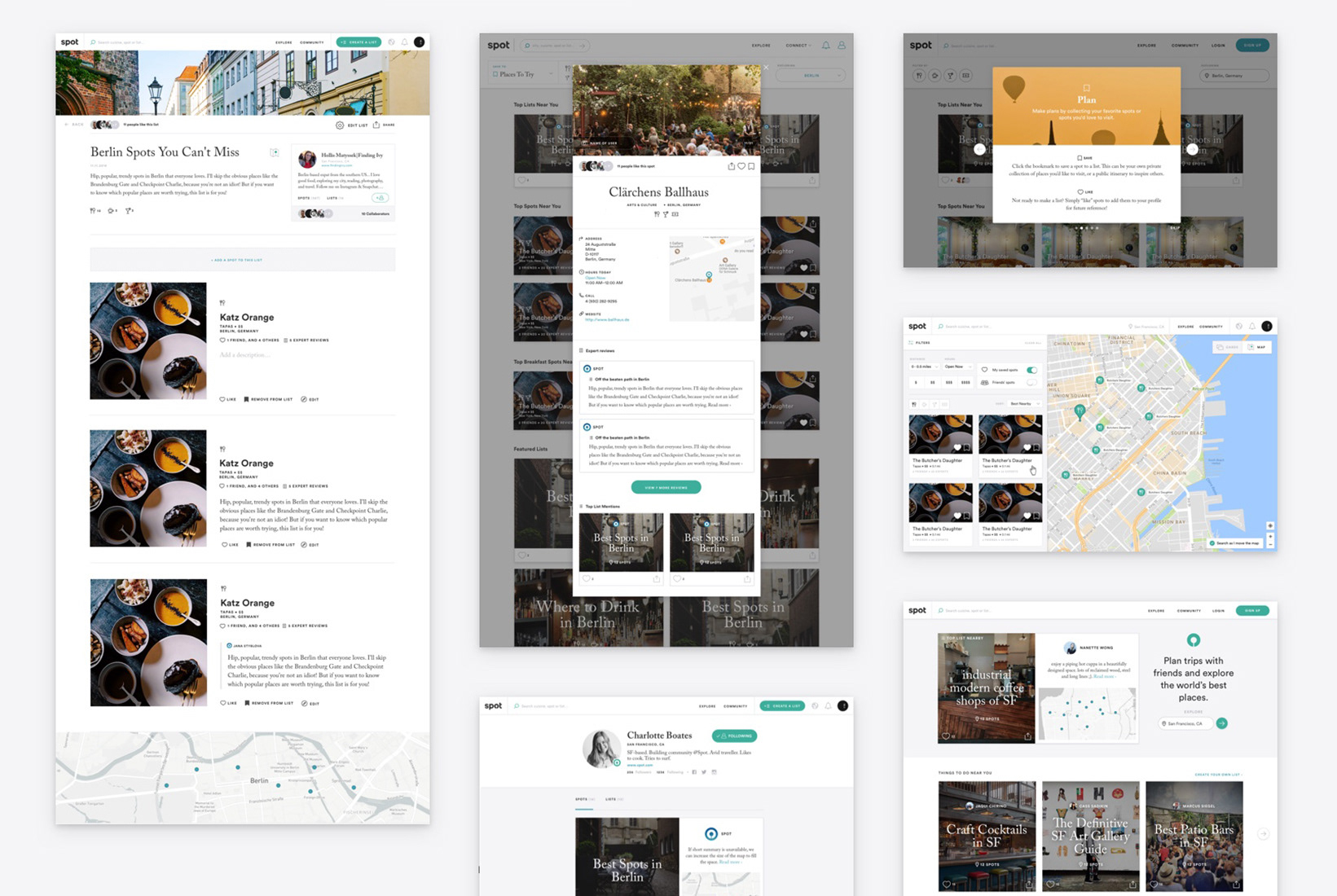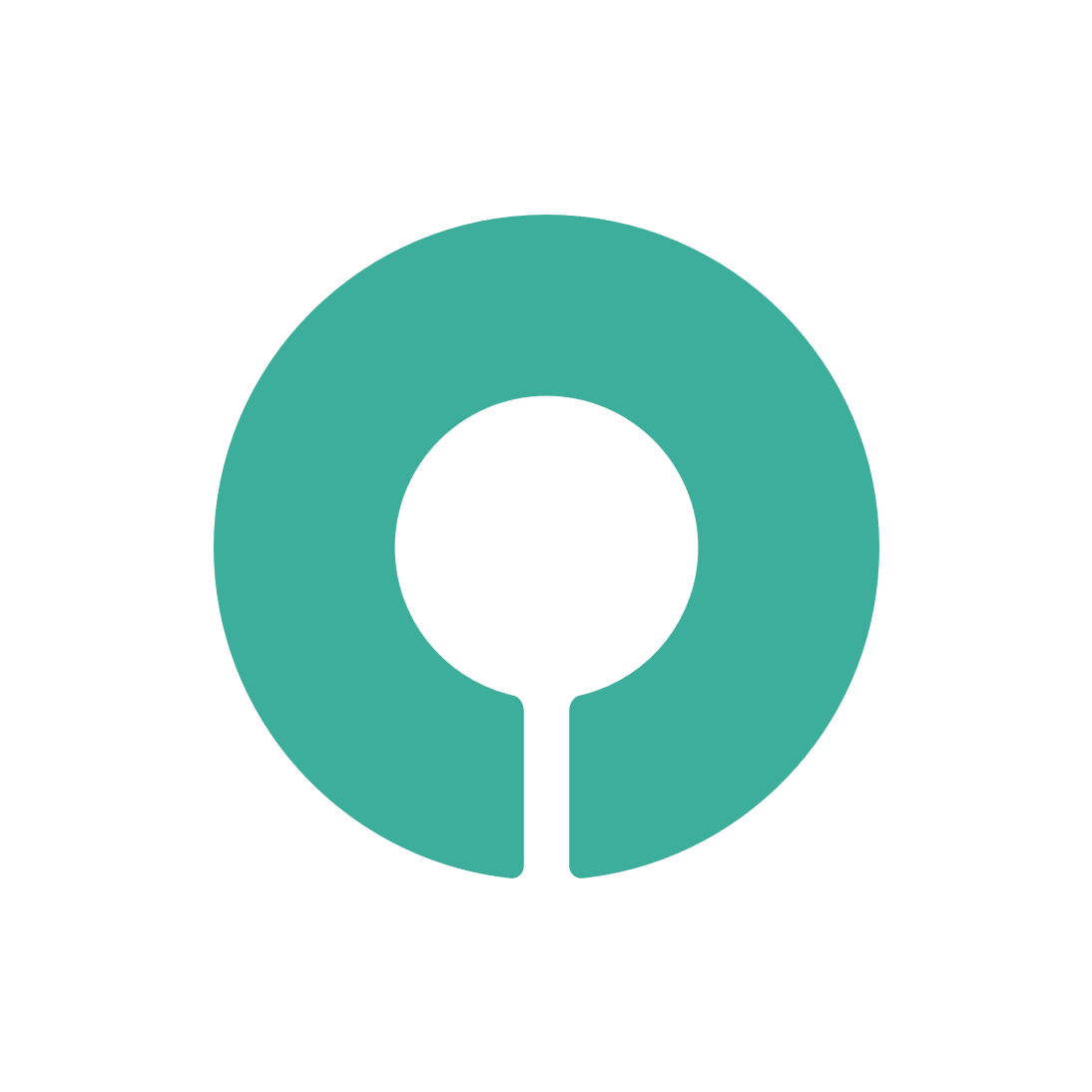 Search
Search allowed for on the go browsing of nearby places. With Geofencing enabled, users are notified when they are near a place they have liked or saved. Otherwise, they are free to discover local spots based on their friend's and ambassador's likes and lists.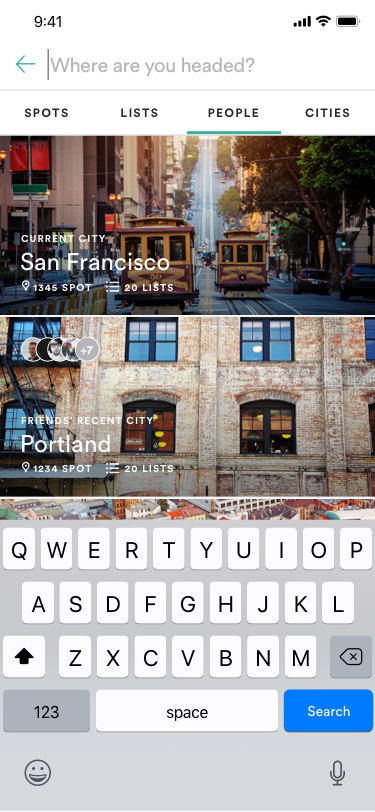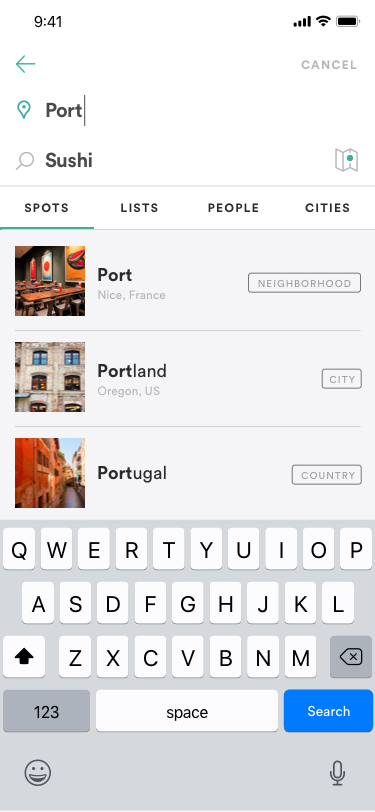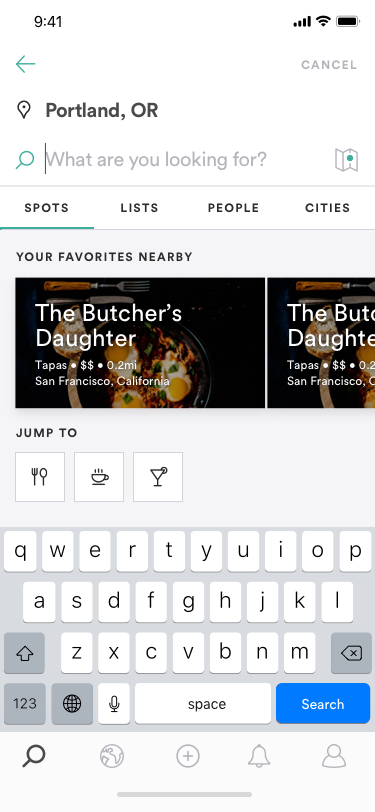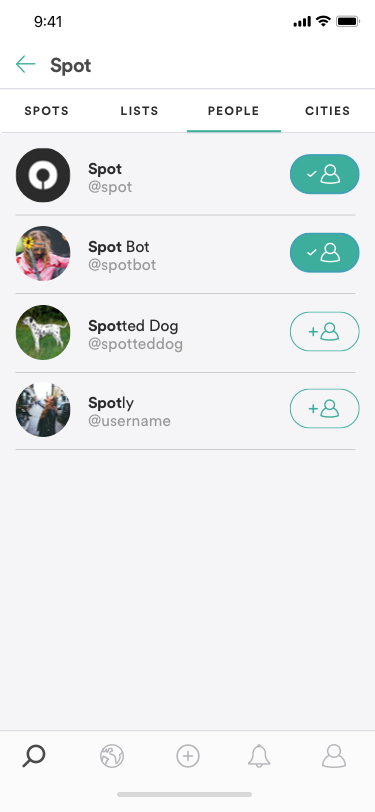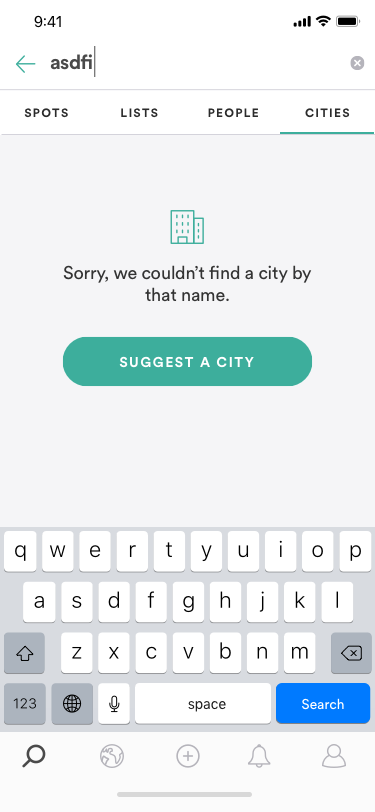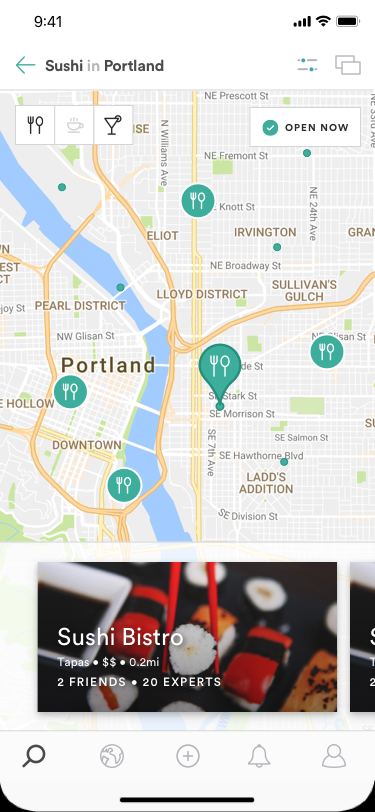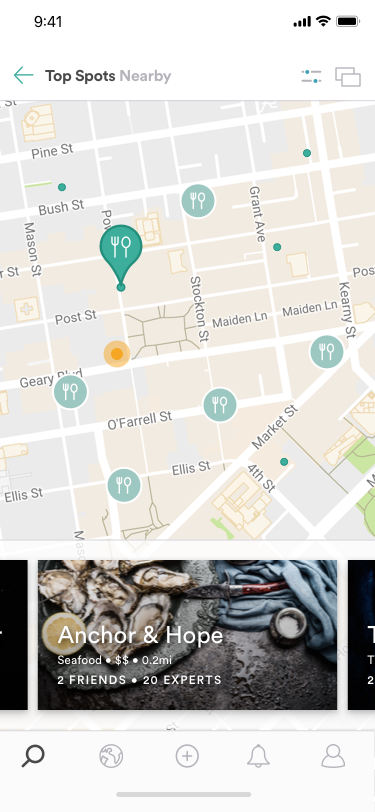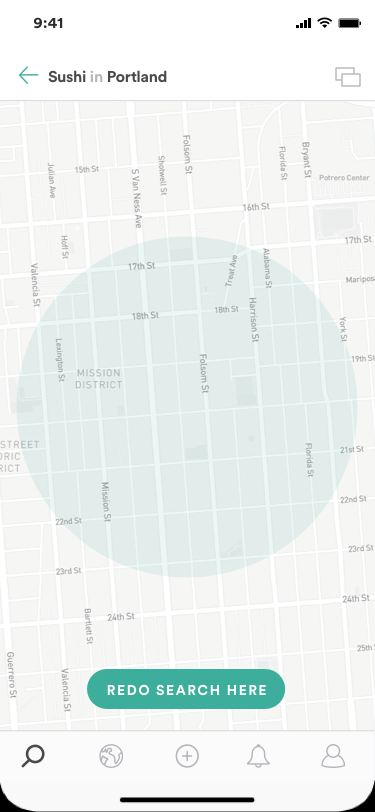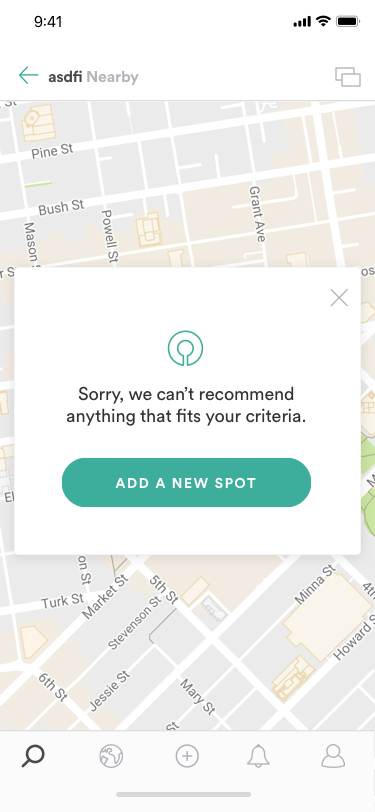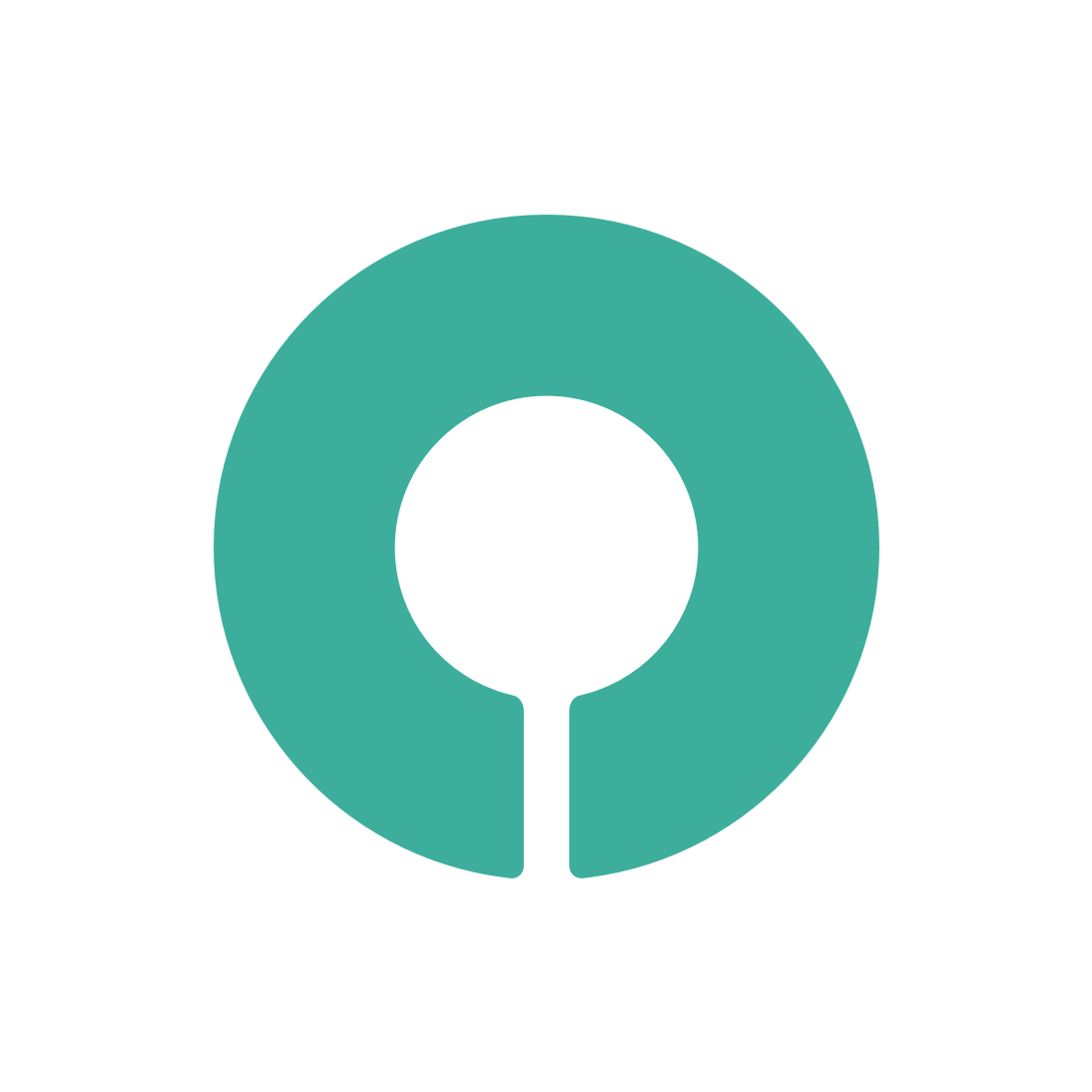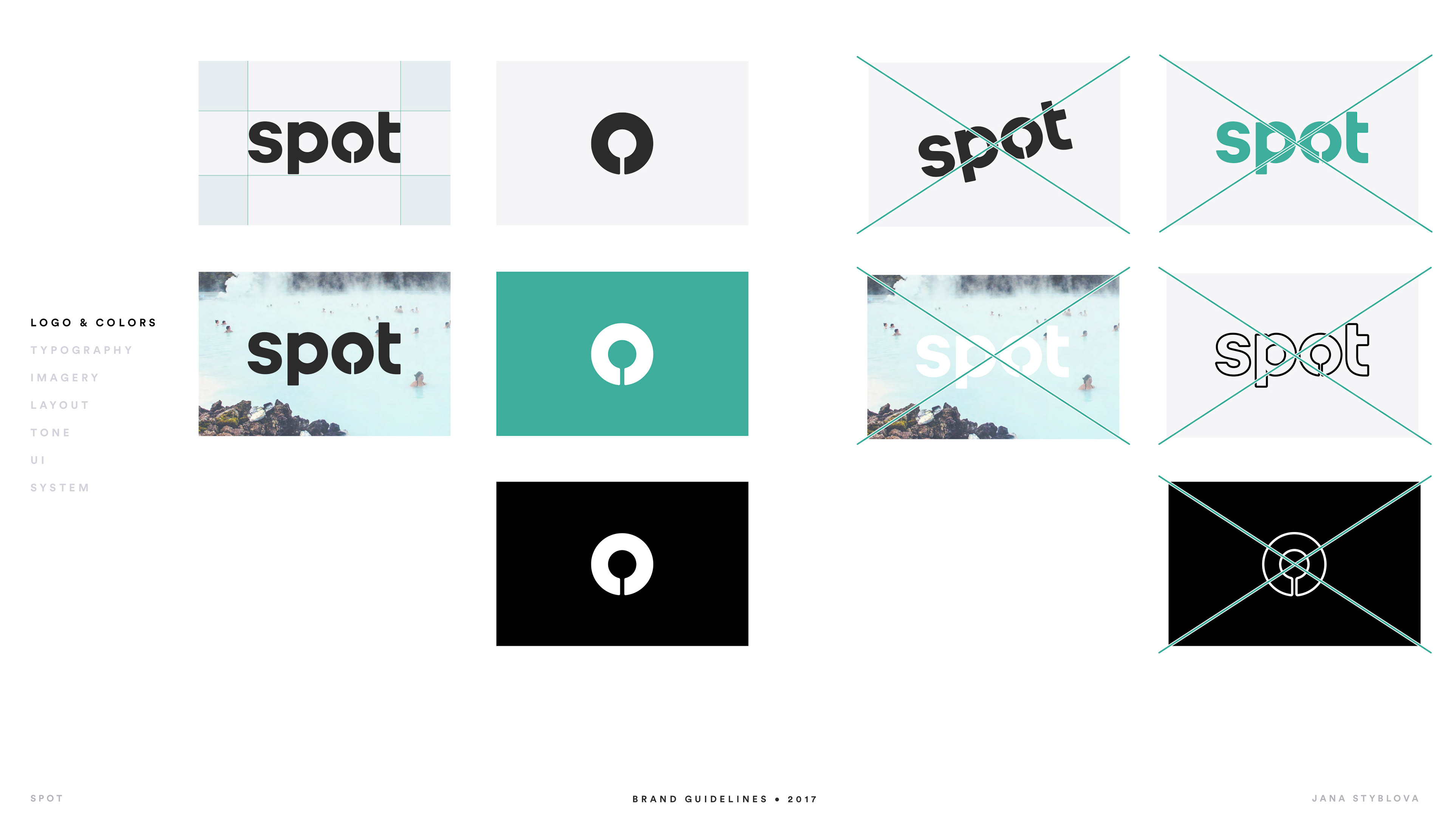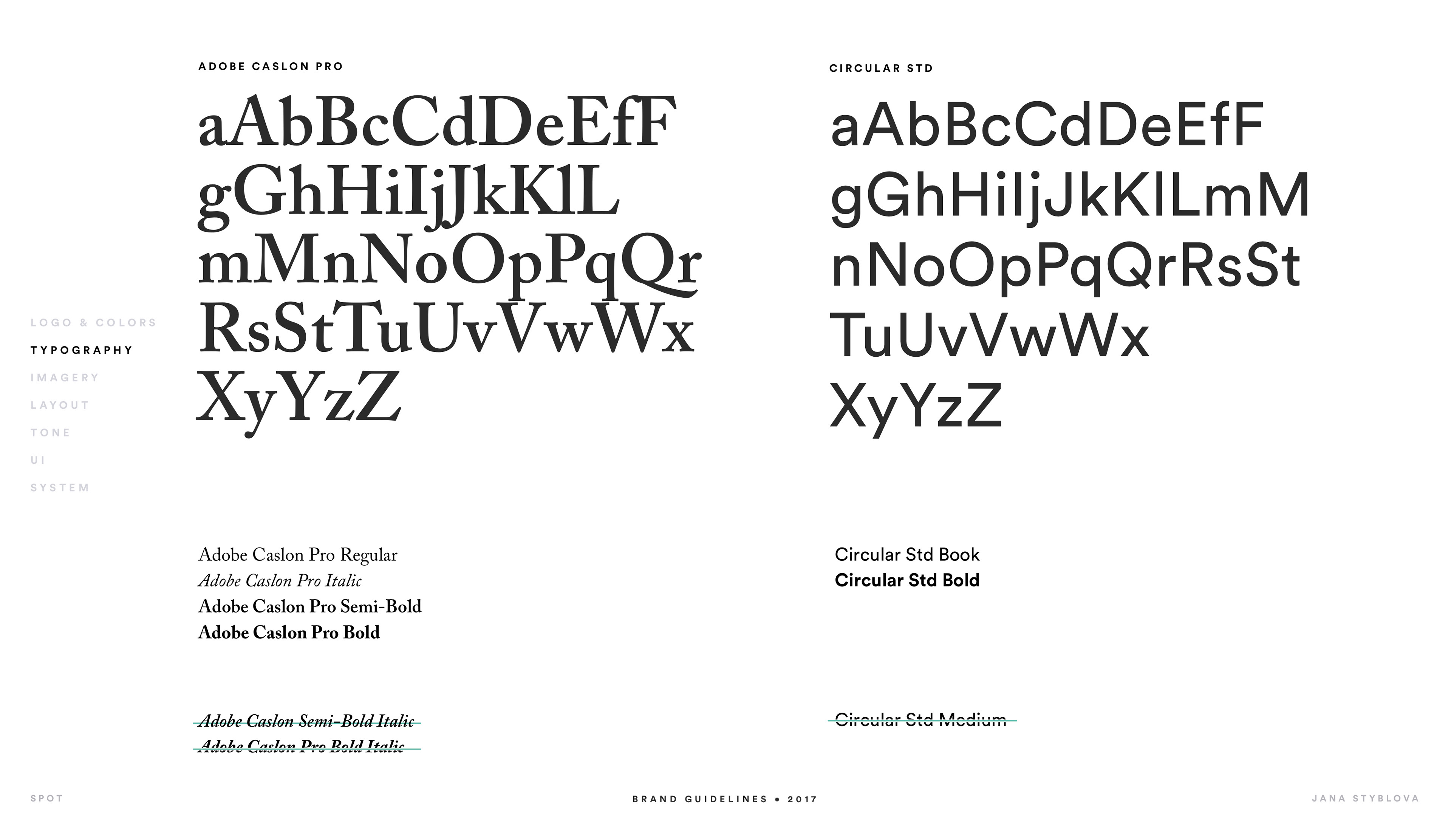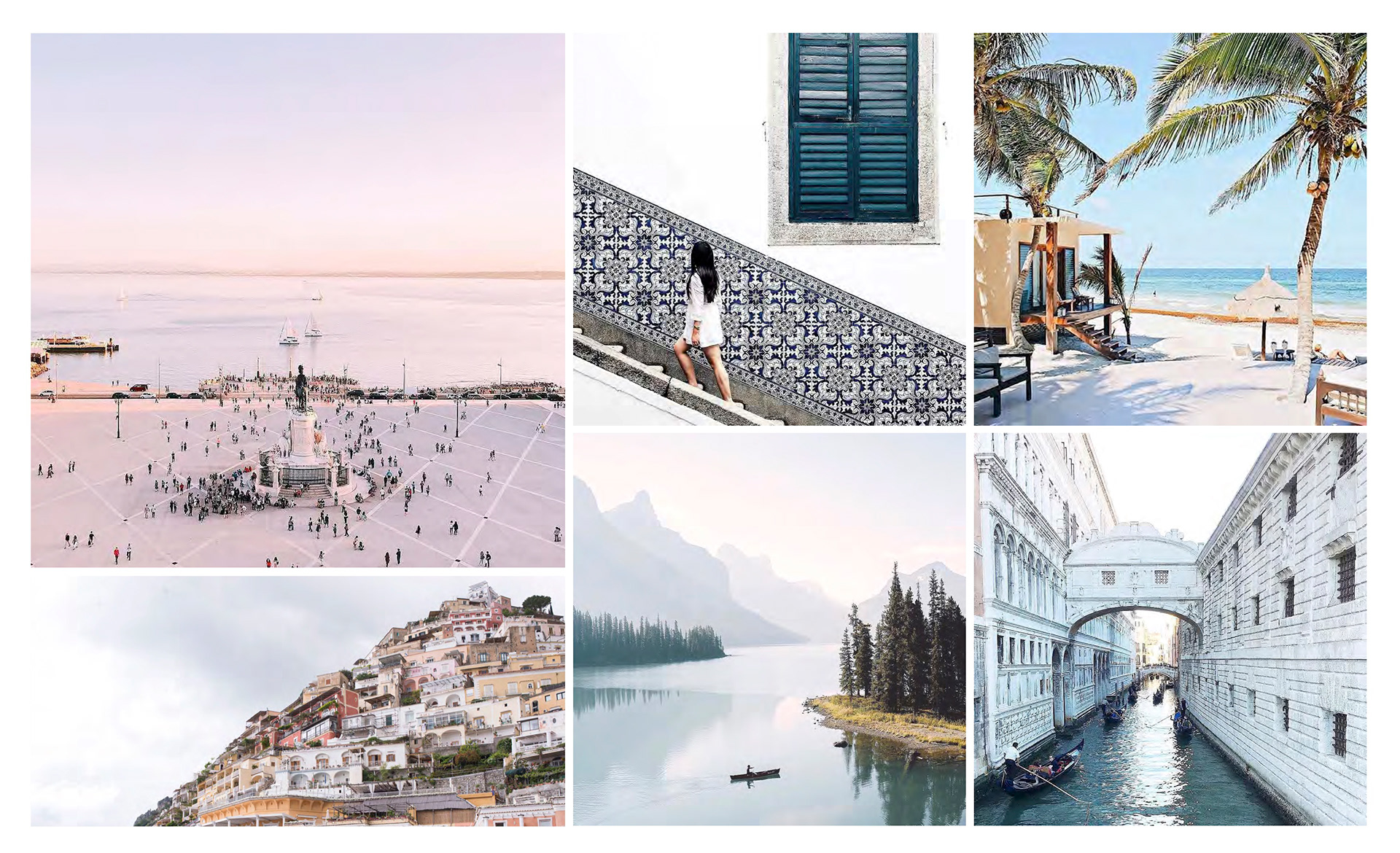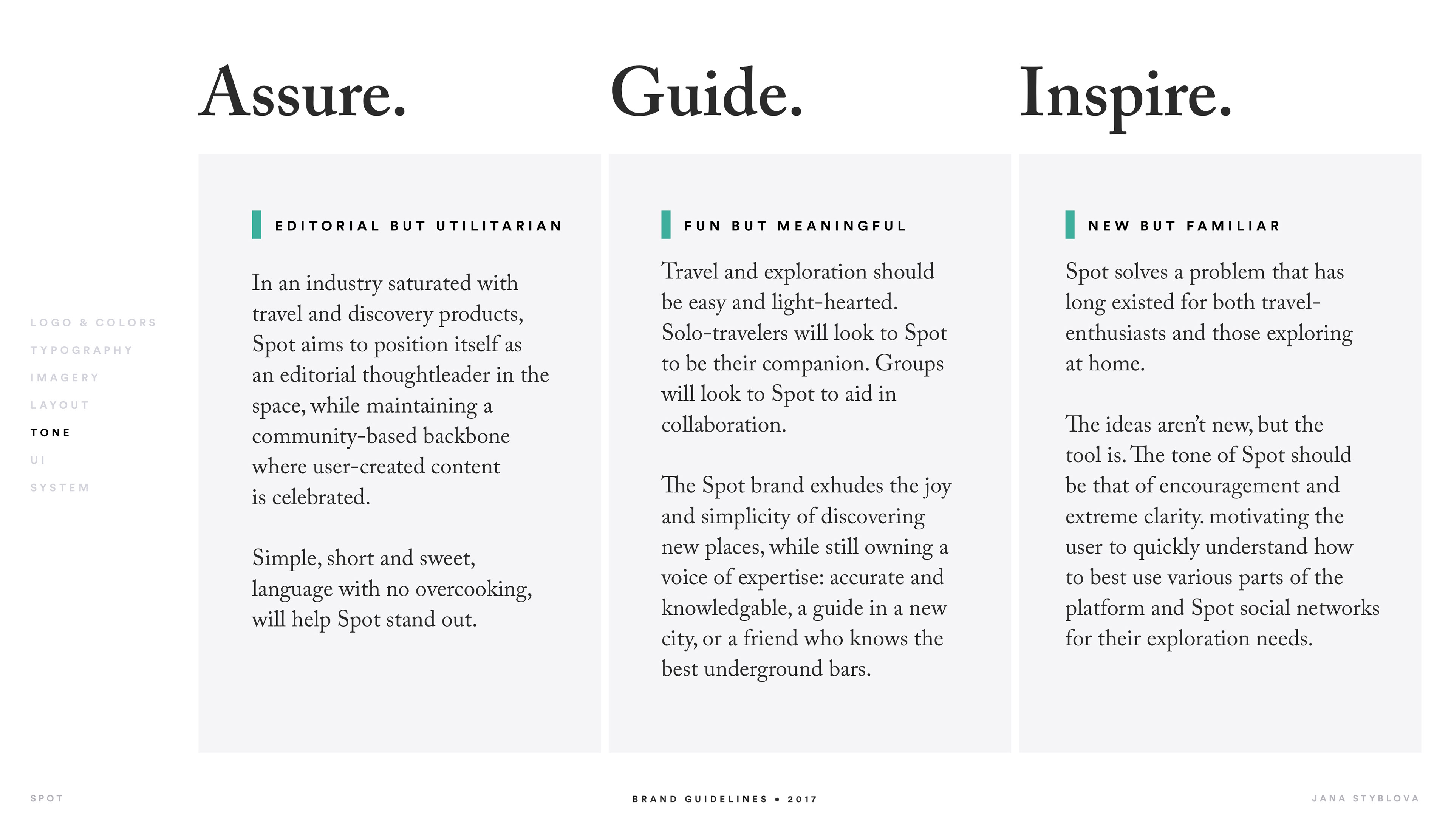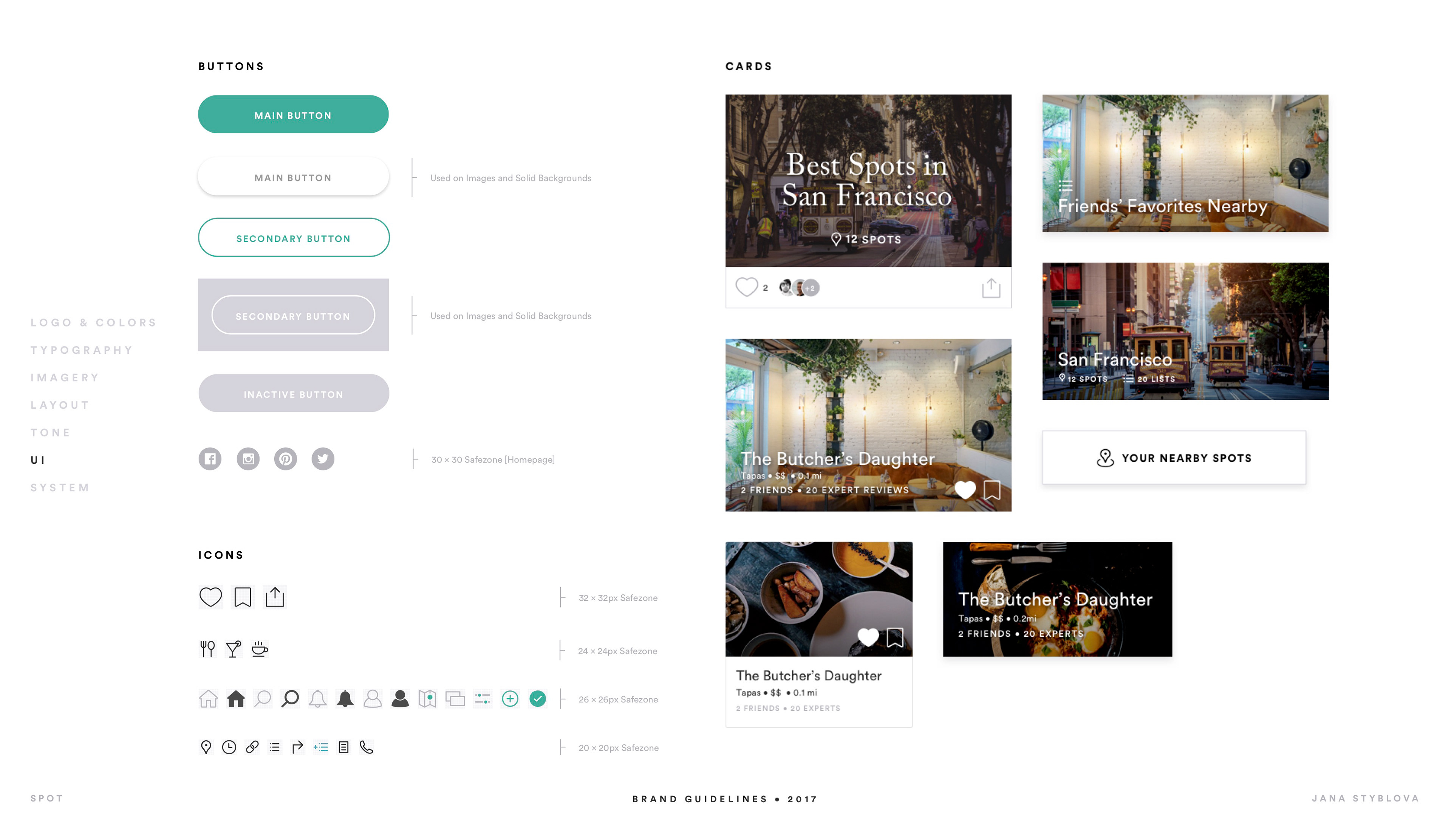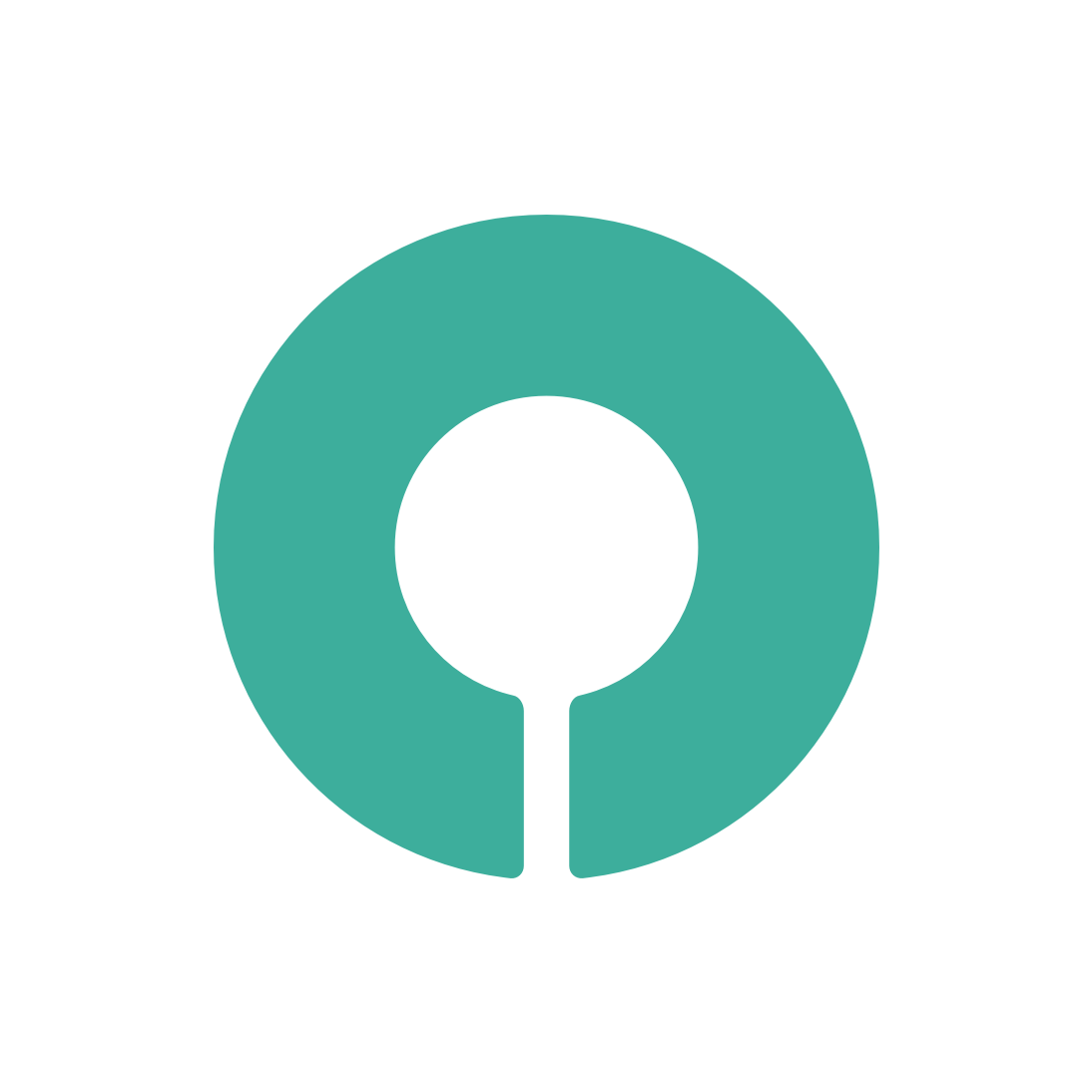 Marketing, Positioning & Print Material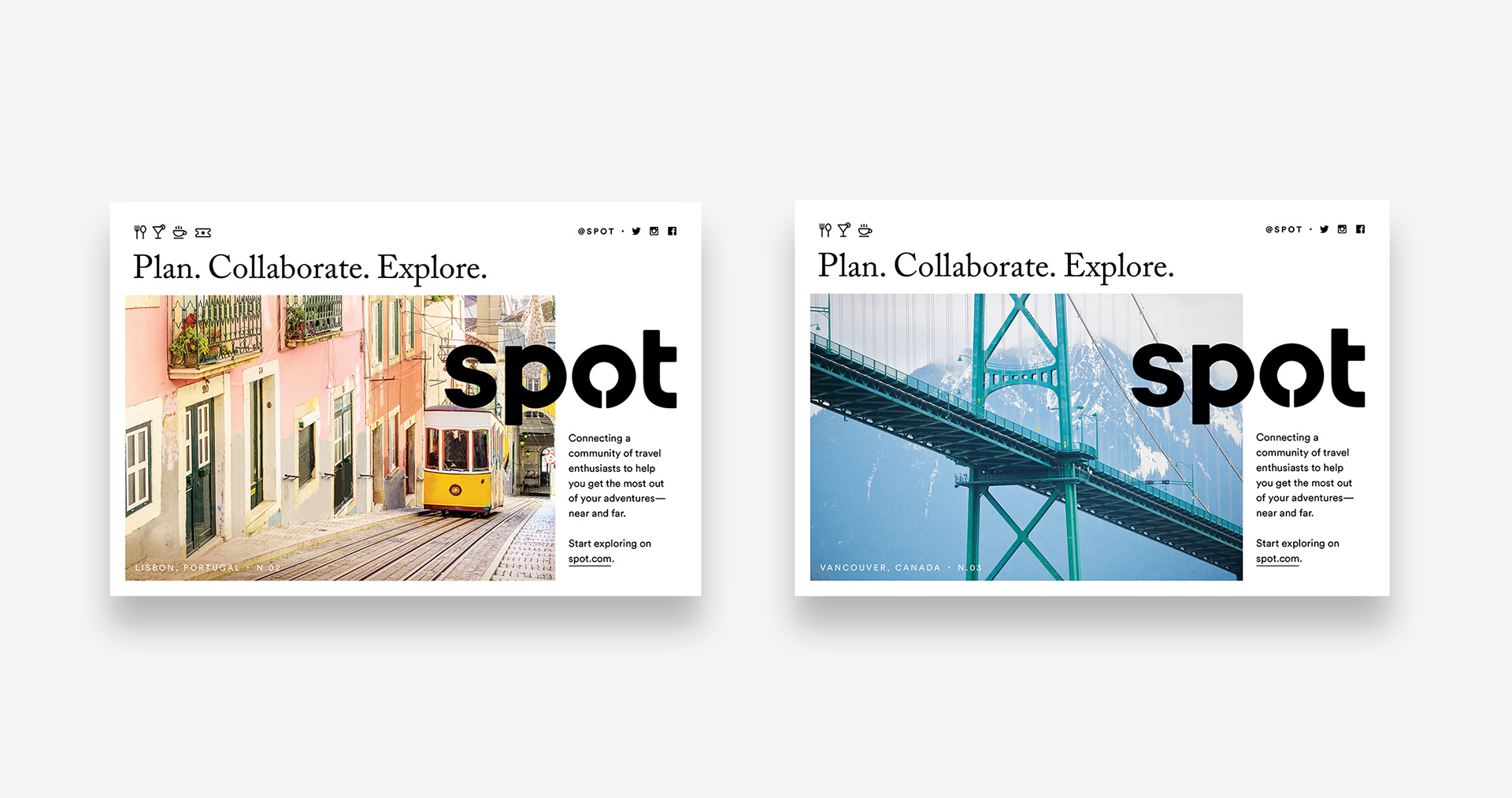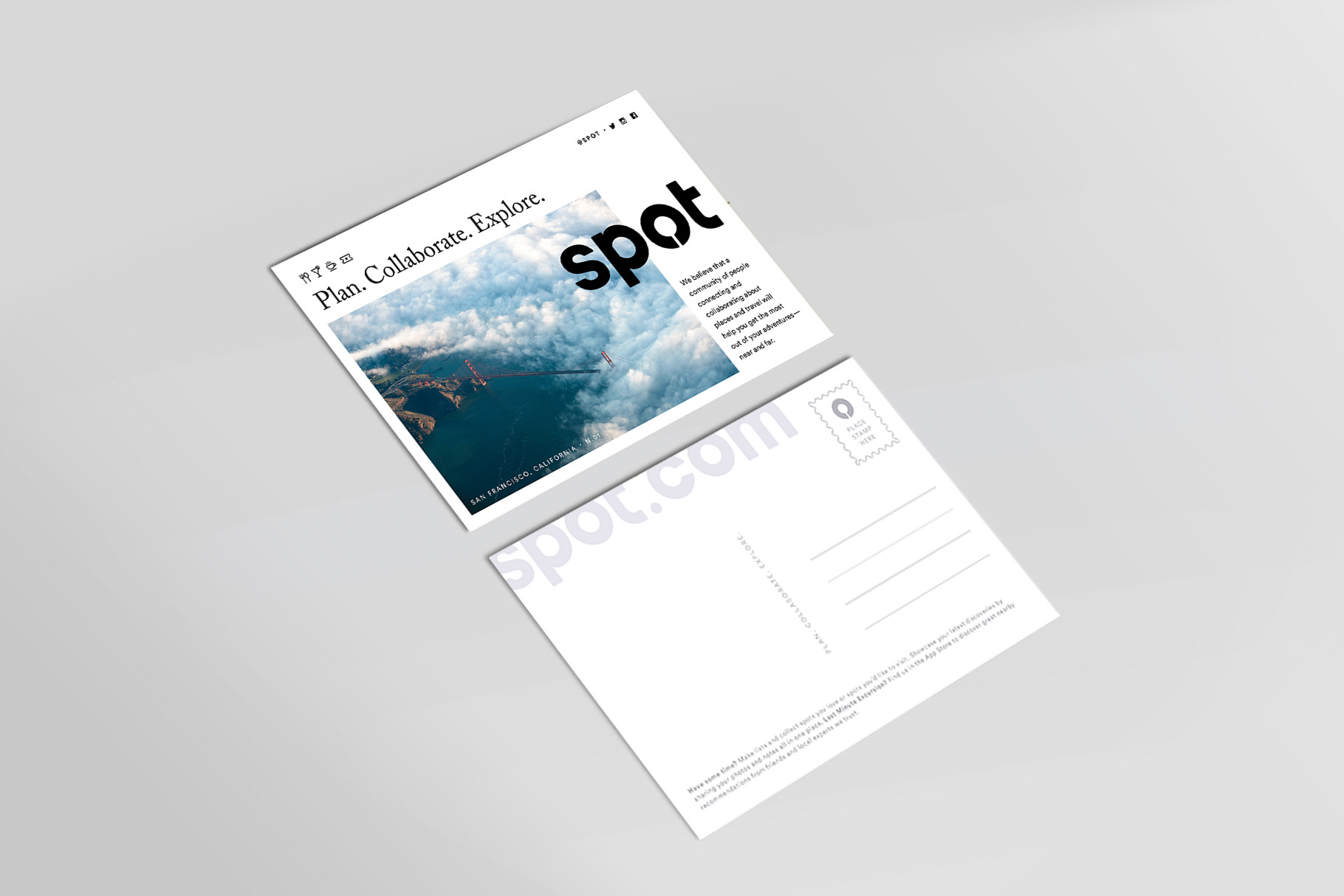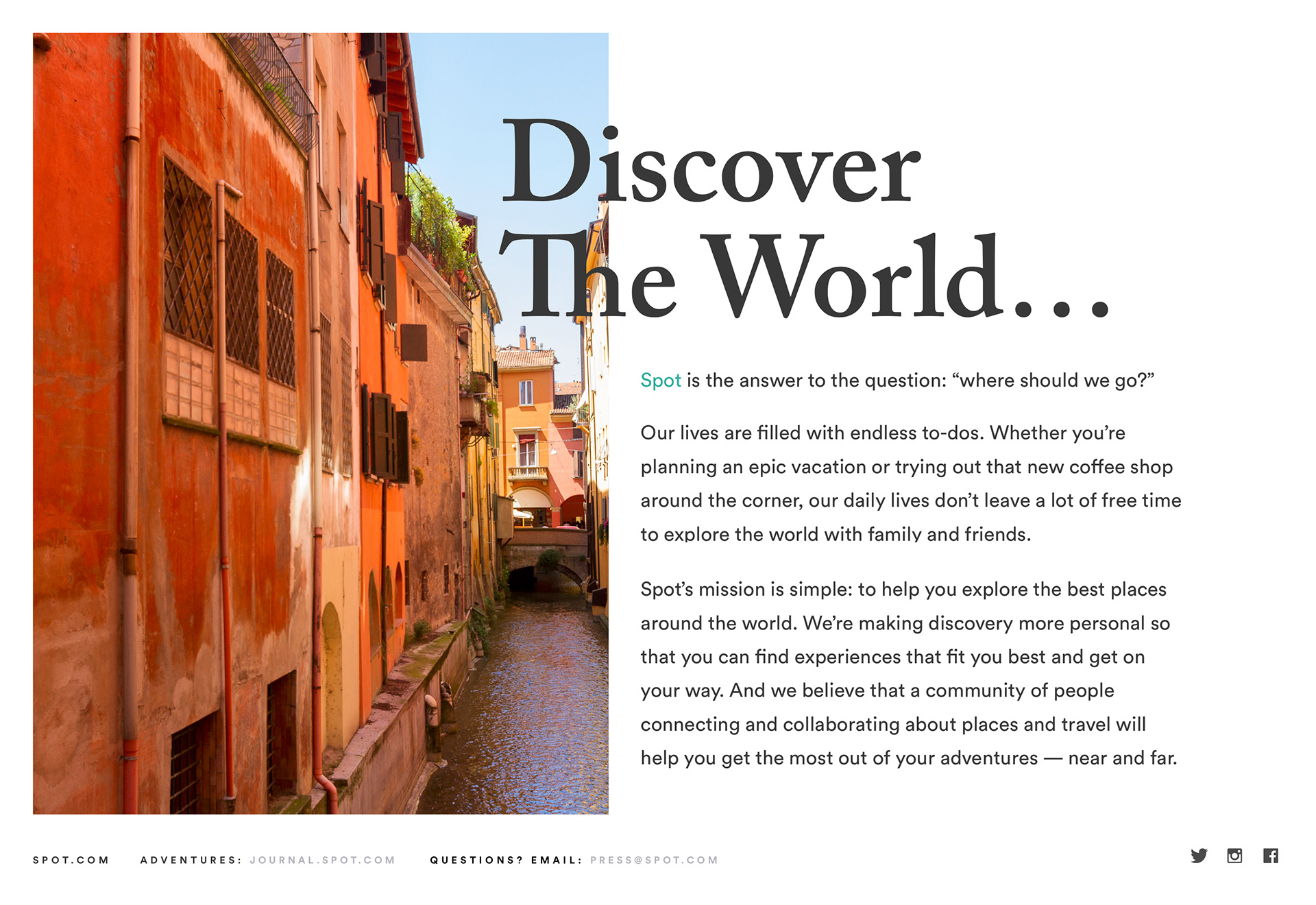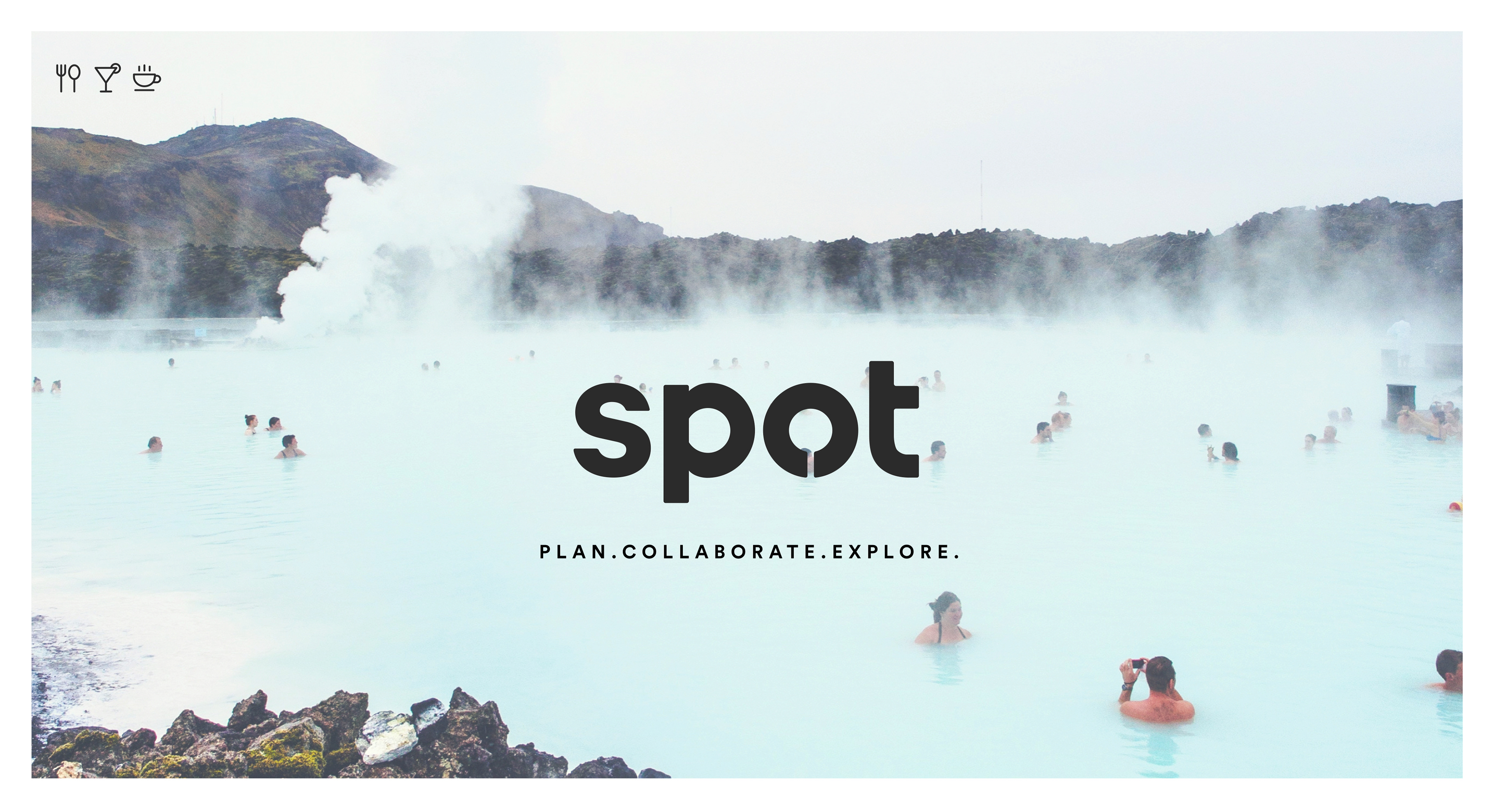 but please note: spot never came to full fruition due to a lack funding. a lot of the above user experience was never quite fully implemented!